Medicine and health regularly dominate news headlines—and this year was no different. The Zika outbreak, NHS crisis, and countless studies on nutrition, diet, and fitness were among those to make top news globally. Here are The BMJ's top articles that received the most amount of media attention in 2016, illustrating some of these trends.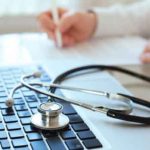 Medical error is third biggest cause of death in the US
Medical error is the third leading cause of death in the US after heart disease and cancer, found an analysis by researchers from Johns Hopkins University School of Medicine. It featured #2 on the Altmetric Top 100 list of the most discussed academic content in 2016—second to President Obama's article in JAMA.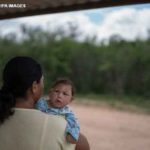 Scans confirm brain damage in Zika babies
Brain abnormalities in Zika babies born with microcephaly were described by a team of doctors from Brazil. The CT and MRI scans of the babies with a range of abnormalities revealed the significant impact of the infection on the development of the human brain.
Migraines linked to heart disease risk in women
Migraines are associated with an increased risk of heart disease and stroke in women, reported a study by Harvard researchers. A linked commentary cautioned that we don't know enough about the underlying link to suggest possible interventions, but agrees "it's time to add migraine to the list of early life medical conditions that are markers for later life cardiovascular risk."
Gotta catch em all! Pokémon Go moderately improves physical activity
There was much hope during the Pokémon craze this summer that the game would encourage physical activity and help people to keep fit, but a study found that the effect on exercise was only moderate and not sustained over time.
Other top stories in the media were:
– Being short or overweight linked to reduced life chances
– Exercise labels needed on food packaging
– Sugar tax linked to decrease in sales
– Potato consumption before pregnancy linked to diabetes risk during pregnancy
– Lowering cholesterol with vegetable oils may not curb heart disease risk
– Sustained enjoyment of life and mortality at older ages
Gozde Zorlu is senior media relations executive for BMJ.
Follow Gozde on Twitter: @GozdeZorlu. 
Keep up to date with the latest press releases and media coverage on the BMJ newsroom.