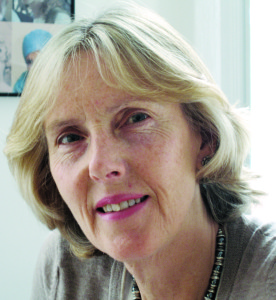 Corruption in health systems has been described as "one of the biggest open sores in medicine." It occurs in many guises and all countries. Patients may be unaware of the price they pay for corrupt procurement processes, manipulation of drug trial data, and conflicts of interest, but they are well aware if they need to make "informal" payments to doctors to get the care they seek. This situation has recently led a Lithuanian patient organization to play a leading role in demanding more effective government action to combat corruption in the health sector.
POLA is a non-governmental coalition of cancer patient organisations. Last month in cooperation with Transparency International and The European Healthcare Fraud and Corruption Network it organized a meeting in the Lithuanian Parliament aiming to draw public attention to the many sided problem of corruption in healthcare. The meeting, attended by over 260 healthcare professionals, patients, patient advocates, and policy makers, attracted extensive media coverage and a pledge by the newly appointed Lithuanian health minister to make tackling corruption a priority.
The Global Corruption Barometer 2016, produced by Transparency International showed that Lithuania has the second highest reported level of bribery in healthcare institutions in the EU. It found that one in four people who visited a healthcare institution over a 12 month period  admitted to having given a bribe.
Paul Vincke, a member of the European Healthcare Fraud and Corruption Network presented 2013 data on the frequency and scale of informal payments to health professionals and hospitals in Poland, Bulgaria, Lithuania, Romania, and Hungary. This showed that the demand for informal payments—or patient's perception that they must make an "additional payment" to get good care, is not uncommon in all of these countries. The same holds for most countries in Central Asia too.
Prior to the meeting POLA sought the views of around 600 junior doctors. "We reached out to junior doctors deliberately," said Šarūnas Narbutas, President of POLA, for they appear to share the patient community's concern about informal payments in a way that senior doctors do not. Of those surveyed half agreed that informal payments were unacceptable, yet half of respondents said they were unavoidable given the low salaries doctors receive in public hospitals. Furthermore, another small poll completed by patients, revealed that one third had given bribes to family doctors and one in two cancer patients reported that they had to bribe oncologists to receive high quality care." 
While legal action for bribery has been taken against some healthcare professionals in Lithuania, Narbutas argues that action is needed on many other fronts."The Ministry of Health has listed 88 measures to tackle inefficiency, waste, and fraud in the health system, but they are complex, and not well implemented," he says. Vice president of POLA Gediminas Žižys has highlighted that "there must be greater transparency around prices of public tendering, comprehensive declaration of conflicts of interest by healthcare professionals, and a better way to report the occurrence of  informal payments."
Patients and health professionals have a legal obligation to report activities which they judge to be  corrupt "but they often don't," says Narbutas, "Revealing personal details is seen as risky and patients are calling for legal initiatives to protect them as 'whistleblowers' for they perceive that anonymous reporting fails to deliver any tangible results."
One promising initiative aired at the meeting was presented by Sergejus Muravjovas, Executive Director of Transparency International Lithuania who described how "we turned the Lazdynai Outpatient Clinic in Vilnius into an anti-corruption lab." The health professionals decided to be explicit about the nature and quality of the services they were providing and make it clear that treatment would be provided equitably. The patients were asked for their views about the service they got. The opportunity to provide instant feedback at a so-called Vitamin Lab reduced the willingness of participating patients to give bribes and changed their overall perception of bribery in the clinic. It also pointed the way to how better dialogue between patients and health professionals can reduce the use of bribes.
Although the minister of health in Lithuania has yet to announce further plans to step up or change existing anti-corruption measures Muravjovas is cautiously optimistic. "The fact that patient organisations have taken the lead on tackling the problem and brought it to wide public attention is good. Formerly, people in high places were reluctant to acknowledge the problem. Now they have and this is the first step towards combating it effectively."
Tessa Richards is senior editor/patient partnership, The BMJ.