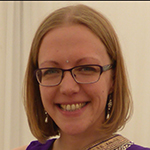 NHS improvement has recently published a document entitled "Developing people—improving care." [1] This outlines a framework to guide action on developing leadership in the NHS, with a focus on delivering improvement. The framework outlines five conditions common to high quality systems that "interact to produce a culture of continuous learning and improvement." I read with interest that within this is the need for knowledge of improvement methods and how to use them. Quality improvement (QI) training is clearly vital, but unfortunately there has been a delay to incorporating this within medical training and this needs to be urgently addressed. I am coming towards the end of my speciality training and it is only now as I am undertaking an out of programme fellowship in leadership and management that I have had any formal QI training.
Earlier this year, the Academy of Royal Colleges published recommendations for QI training which included the need for a curriculum that should begin at foundation level and continue throughout postgraduate training. [2] I would also advocate that this should be included in undergraduate medical training as the earlier the skills are taught, then the more embedded and natural they will become. The risk is that QI projects become a "tick box" curriculum exercise and they are being undertaken without the correct methodology and sustainability training. My current trust has an active QI team and has set up programmes where doctors of all grades are given formal QI training and support in order to successfully undertake QI work. This system of education and support from an early stage of training is vital to ensure that quality improvement is a continual process. In turn, this will develop clinical leaders who are engaged in the process of continual improvement and who may then feel empowered to undertake senior management roles in the future.
This also supports the recent debate regarding the need for clinical leadership within the NHS. The attitudes expressed in the recent Nuffield Trust publication "Managing doctors, doctors managing" clearly need to be addressed. [3] I have first-hand experience of these negative views of management based on the derision with which my out of programme experience was met with by some of my colleagues and seniors. Without engaging clinicians early in their medical careers regarding the need for clinician engagement in management, these divides will continue. Using QI as a tool to show junior doctors how they can make a difference will encourage their leadership journey.
The Royal College of Physicians appear to be very engaged in the recognition of the need for clinical leadership and are currently running a chief registrar pilot scheme that I am lucky enough to have been enrolled on. This scheme, part of the future hospital programme, recognises the role that effective clinical leadership has on the quality of patient care and the need to motivate and engage trainees in this area. [4] I would encourage that such schemes are widened to other colleges to engage all specialities in recognising their value. Part of this will also be changing how such opportunities and experiences are viewed in the appraisal process. We should aspire to think that quality improvement and clinical leadership roles are given the same perception as clinical research or academia in the future.
Amy Webster is a haematology management and leadership fellow, chief registrar, Northampton General Hospital.
Competing interests: None declared.
References:
[1] Developing People—Improving Care. A national framework for action on improvement and leadership development in NHS-funded services. NHS improvement and leadership development board. November 2016
[2] Quality Improvement—training for better outcomes. Academy of Medical Royal Colleges. March 2016
[3] Alison Powell and Huw Davies. Managing doctors, doctors managing. Nuffield Trust. November 2016
[4] https://www.rcplondon.ac.uk/projects/future-hospital-chief-registrar-scheme Accessed 5th December 2016