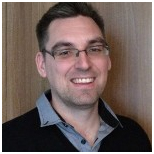 I have presented at many events on antimicrobial resistance (AMR) and come across difficult to treat infections in my own practice, but I had never seen an untreatable infection. That changed this summer when we had our first carbapenemase producing Enterobacteriaceae (CPE) infection, an OXA-48.
A normally difficult to treat infection with limited treatment options, it occurred in a patient with a catheter associated urinary tract infection who could not clear aminoglycosides or tolerate colomycin. Despite considerable efforts from the infection and clinical teams, slowly the patient deteriorated and, unfortunately, passed away. I always knew this day would come but it still shocked me when it did.
Although CPEs have many subtypes, the OXA-48 variant has an associated mortality of 50%, a one in two chance of survival. The number of CPEs has risen sharply since 2008, when only a handful of cases were reported nationally in the UK; by 2015 there were more than 1500—a pattern that is reflected across Europe and the world.
There are currently 50 000 deaths from untreatable infections in Europe and the US every year. AMR is the single biggest threat to public health, and a combined and sustained effort is required to tackle it. This includes local, national, and international collaboration that addresses both the appropriate use of antibiotics and infection prevention and control. We have to act now.
To tackle AMR across England the NHS Improvement patient safety team is working together with other national bodies, including the Department of Health, NHS England, Public Health England, and Health Education England.
Through this year's Quality Premium (QP) and Commissioning for Quality and Innovation (CQUIN) schemes, both clinical commissioning groups (CCGs) and acute care providers are incentivised to reduce antibiotic prescribing, as well as certain specific antibiotics such as the carbapenems. In the QP's first year (2015/16) there were almost 2.7million fewer antibiotics prescribed compared to the year before—a 7.3% reduction. Six hundred thousand of these were for broad spectrum antibiotics, which are usually reserved for serious infections.
A new CQUIN is being introduced for 2017/19, which will focus on reducing the impact of serious infection. This will look at timely identification and treatment of sepsis in emergency departments and acute inpatient settings; the empiric review of antibiotic prescriptions between 24-72 hours in patients with sepsis who are still inpatients at 72 hours; and a reduction in antibiotic usage. A new 2017/19 QP is also being introduced to focus on reducing gram-negative bloodstream infections and inappropriate antibiotic prescribing in at-risk groups.
The UK Government has taken a strong lead by setting AMR as a national priority. In 2014 the then prime minister, David Cameron, commissioned Lord Jim O'Neill to assess the impact of AMR on the economy. The final Review on Antimicrobial Resistance report, published earlier this year, highlighted the threat of AMR while making some key recommendations. The government responded and has set challenging targets, including an aim to reduce both gram-negative bacteraemias and inappropriate prescribing by 50%—targets that we will be helping the NHS to achieve.
However, AMR also needs global engagement. To that end, in September 2016 the United Nations (UN) hosted a high level meeting on AMR, only the fourth time the UN general leaders have taken up a health issue. They pledged to strengthen regulation of antimicrobials, improve knowledge and awareness, and promote best practice—as well as foster innovative approaches using alternatives to antimicrobials and new technologies for diagnosis and vaccines.
The road ahead is long and complex, and only together will we address this threat.
Stuart Brown is a national project lead for antimicrobial resistance and healthcare acquired infections within the Patient Safety Team at NHS Improvement. He also works as an antimicrobial pharmacist at County Durham and Darlington NHS Foundation Trust and has spent the past 10 years working within secondary care.
Stuart works closely with his colleagues in primary care and is the current chair of the Antimicrobial Pharmacist Group in the North East of England. He is currently seconded.
Competing interests: Nothing further declared.