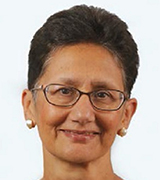 Breastfeeding is good for babies and mothers. The Royal College of Paediatrics and Child Health (RCPCH) has long been a champion, advocating vigorously for policies that support mothers and improve breastfeeding. There has also long been genuine and heartfelt unease among paediatricians around interactions with companies manufacturing breast milk substitutes (BMS) because of the strong association between aggressive marketing and poor breastfeeding rates. The latest expression of this concern was a motion at our Annual General Meeting earlier this year, calling for the RCPCH to "decline any commercial transactions or any other kind of funding or support" from companies that market BMS. The motion was passed by 66 votes to 53 and accordingly, was referred to RCPCH Council with whom authority rests for a final decision.
Council decided that the way forward should be guided by further consultation. RCPCH members were therefore surveyed about whether funding should be accepted from BMS companies in respect of general donations, advertising, conference stands, company events, education, and research projects. Responses to each question were sought as "yes", "no", "yes with extra (specified) safeguards" or "I have no firm view". The turnout was greater than for a recent membership ballot on RCPCH governance reforms, and over 20 times the number that voted at the Annual General Meeting on the BMS motion. The decision was an unequivocal "yes" to acceptance of funding from BMS companies, with a very big "but".
The "but" is tremendously important. In addition to our due diligence process, funding will now only be accepted under strict, pre-specified conditions. We will no longer permit branding of our Annual Conference by BMS companies. A new "RCPCH Children's Fund" will be created for donors, including  BMS companies, as well as trusts, philanthropic sources, and legacies, to contribute to activities relevant to the charitable status of the RCPCH, but there will be no donor involvement or attribution in any project. There are those who will call this a white-wash; it is not. Decisions on high cost activities will be made by a sub-group of the new RCPCH Trustee Board to ensure complete independence from both donors and Council. There will be complete transparency with all donors listed on our website.
RCPCH Council, guided by the membership, have in my opinion reached an excellent decision. The promotion of formula over breastfeeding is wholly unacceptable and commercial interests must not influence paediatricians or the RCPCH, which is why we support WHO guidance, followed by the UK, on the marketing of BMS, and want to see this strengthened around the world. However we recognise the need for high quality standard BMS for certain groups of healthy babies (for example those whose mothers are receiving chemotherapy, or choose not to breastfeed, or (in high income countries) are HIV positive), and specialised BMS for preterm and sick infants, such as those with allergies, intolerances, and metabolic disorders. The development costs of such products are substantial and borne by industry; without them many infants would be at serious health risk. The RCPCH, as the professional organisation for paediatricians, has a logical and important role in facilitating transparent, accountable, well-governanced collaborations between clinicians, researchers, and manufacturers in driving product development and ensuring consistency in these interactions. Industry also makes profits, and we would like to see a proportion allocated to other child health improvements. We are not alone in these considerations; for example they are reflected in the WHO Framework for Engagement with Non-State Actors. The Children's Fund and related processes will create a new and positive relationship environment, while ensuring complete dissociation between donors and projects, and will also assist us in other interactions, such as with the pharmaceutical industry.
The first consideration of RCPCH will always be the best interests of infants, children, and young people. This decision will help us improve child health through research, education, innovation, and expertise, while remaining unbiased and independent in our advocacy.
Neena Modi, President, Royal College of Paediatrics and Child Health.
Competing interests: I report having received research grants from the National Institute for Health Research, Medical Research Council, Wellcome Trust, British Heart Foundation, Westminster Children's Fund, Action Medical Research, Bliss, North-West London CLAHRC, Child Growth Foundation, Department of Health, HQIP, NHS England, and HCI International, unrestricted funds through Imperial College London from Nutricia, Abbott, and Nestle, and consultancy fees from Ferring International and Alexion. I am employed by Imperial College London and am the current President of the Royal College of Paediatrics and Child Health.