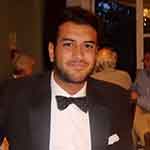 As the dust settles and we look back on an incredible Olympics followed by an even more successful Paralympics it is impossible to not be filled with admiration. We in the UK have shown that with investment, time, and masses of effort comes ascendancy and victory. 147 medals won at the 2016 Paralympic Games, 64 of which were gold. This is more than 30% more golds than the USA, a country with five times the population of the UK.
The athletes deserve the most credit. They have toiled for their entire lives to have the opportunity to compete at an elite level, often without any sponsorship, and certainly without the guarantee of Olympic success. National Lottery funding has undoubtedly played a part in the rise of Sport England, and the British Paralympic Association relies on this as well as private and corporate charitable donations and partnerships, all of whom should be credited.
With every medal won, and every athlete competing there are, of course, hoards of support staff that are fundamental to the medal haul. These include, among others, coaches, physiotherapists, sports medics, analysts, nutritionists, friends and family. There is another very important and often forgotten reason why the UK's Paralympic athletes seem to be more likely, per capita, than any other country to get into a position where they can train and compete at the top.
The unsung hero of the Paralympics is the NHS. The NHS is a uniquely powerful engine for social justice. Tens of our "superhumans" will have had years of rehabilitation from a multi-disciplinary team, many starting from infancy. This has allowed them to harness all of their power and ability. Credit must go to the physiotherapists, occupational therapists, dietitians, speech and language therapists, doctors, nurses, healthcare assistants, and the never ending list of NHS staff that have the honour to be able to offer a free-at-the-point-of-care holistic service.
Anyone who has worked with disability, for example in rehabilitation medicine, will know of the trials and tribulations and the emotional attachment that inherently comes with this vocation. Healthcare must remain free to protect our poorest and most vulnerable.
Four in ten children with disabilities are living in poverty. A disabled child is much more likely to be from a less privileged background with this fact being reflected globally. It is estimated to cost three times as much to raise a child with disabilities than one without. Seventeen per cent of people with disabilities (of working age) are in work in the US, compared with 50% in the UK.
Of course this number can be improved, but it once again must be due, at least in part, to the national ability to access healthcare. When the National Health Service Act was created in 1946 before rollout in 1948 it was stated that the NHS "would relieve your money worries in times of illness." We have a duty to nurture and protect one of the world's greatest institutions and an object of national pride that should be lauded along with our Olympians and Paralympians.
Mark Mikhail is a junior doctor. He is part of the NHS England Clinical Entrepreneur Programme. 
Competing interests: None declared.