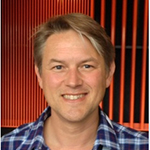 The creation of the Diabetes Online Community, #gbdoc, in 2012 was a consequence of my diagnosis with Type 1 diabetes.
Previously a stranger to the "health" world there was now an imperative to learn, and learn quickly, how to live with and manage a life-long chronic condition. The team of doctors and nurses who initially diagnosed and treated me did everything by the book and by the accepted wisdom of the day. To be able to learn about diabetes as a condition, with the aid of Professor Google, was a matter of application and long days and nights reading medical texts, scouring the websites of the charities involved in the condition area, and spending hours on the phone with a spectacular diabetes specialist nurse.
However, learning to live with diabetes—well that was a completely different story. Here in the UK, I discovered a gaping hole in the provision of day to day life lessons for a person newly diagnosed, whereas in the USA I discovered they have such things as Certified Diabetes Educators—essentially private "consultants" who you can pay to teach you what you want to learn. Perhaps this is something that needs to be aired and discussed more widely in the UK, after all, we pay for "personal coaches" in almost every other aspect of our lives, from executive coaching, to diet and exercise coaches. Whilst pushing service delivery may be the trend and the general direction our government wish to take our NHS, there are not as yet plans for this type of "life-coaching" to become a private sector service paid for by patients, is it just a matter of time?
It also struck me that I couldn't be the only person in the UK with a need, so I took to social media to see if there was anything "out there" that could help. The short answer was no. Thus the #gbdoc was created.
15 August 2012 and @theGBdoc posted its first tweet, inviting any and all people with diabetes (#pwd) to join in a #tweetchat on the topic of hypoglycaemia. That first week's #tweetchat was a success, much to my amazement! It grew. In the first four weeks it made over 2.5m impressions in twitter. By the end of the first three months there were participants from 24 countries, and in its first year it reached over 13m people. Initially there was considerable scepticism, especially from within the word of the healthcare professionals—was this any more than a random collection of emotive rants about our own condition? What about safety?
Critics cited the lack of accountability and oversight, perhaps even lack of identity because of the anonymity that twitter offers, as justification to claim the posts could be potentially causing harm. Let us not forget though, within the online community is perhaps the greatest level of scrutiny available, the best possible form of peer-review, people with whole lives of experience of living with a condition, to balance, mediate, moderate, and make suggestions.
Now, some four years later and with social media (SocMe) acceptable to the establishment (thanks to people like @weNurses), #gbdoc is a resource that healthcare professionals use. They let their patients know about it so they can learn from it, and engage with and be supported by their peers. And many healthcare professionals use it as a resource for their own use—to dip into the daily lived experience, to ask questions about specific issues that may have no answer in the journals or academic papers, and to help frame the very questions you want to ask us as patients about how we are coping with our condition, to ask us about the things that we talk about.
If you look through SocMe, you will find a rich, deep, and peer-supported world of care that you as a professional can use to help your patients. For every condition there is a group out there. For every issue there is patient that has lived through it and come up with an answer that worked for them, a "life-hack" to fix a problem. For every patient there is support from their peers. It's not perfect, there are always "personalities," squabbles and fallings out, but—and it's a big but—there are thousands of people giving their time, effort, and care to help the next person along have an easier time of it than they did.
On a personal note, a big thank you to the many thousands of individuals who make up the #gbdoc and for the care, support, help, and friendship that you have shown me over the last four years. Peer support at its very best. Over and above the excellent care I get from my healthcare team, I can honestly say that without peer support I would not be able to manage my condition as I do.
Paul Buchanan is a patient with Type 1 diabetes. He runs Team Blood Glucose. He is part of The BMJ's patient panel.

Competing interests: None declared.