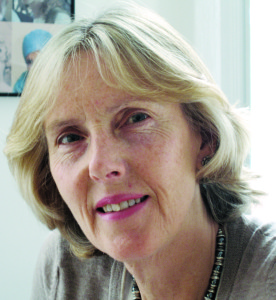 Gaining cross country consensus on joint European strategies to tackle politically and culturally sensitive public health issues is not easy. So it was not surprising perhaps that a decision to adopt an action plan on sexual and reproductive health at the World Health Organization's 66th Regional Committee meeting in Copenhagen went to the wire.
It started calmly enough, with a detailed account of the wide and protracted prior consultation with the 53 member states, and most delegations expressed high praise for the plan. Suddenly, Turkey and Russia threw last minute googlys . . . due, it appeared, to the plan's (already diluted) emphasis on human and sexual rights. The frustration was palpable. But 24 hours later, after some behind the scenes activity, a final version was adopted to relief all round.
Praising the European region's work, Margaret Chan, director general of WHO, described the office as a "front runner" among WHO's six regional offices. Despite a 20 hour journey to join the meeting, she exuded energy as she pointed to Europe's influential strategies on the environment, climate change, and non-communicable disease. She also paid tribute to its advocacy for a "whole government," "whole society" approach to improving health.  But she admitted that WHO and other global institutions had to mount more effective action to tackle the refugee and migrant crisis, antimicrobial resistance, and the obesity epidemic—particularly among children. "Child obesity is societies' fault, not theirs," she said.
A second proposal adopted at the meeting was a new European framework for people centred integrated care. This, Hans Kluge, director of health systems and public health, suggested, "goes further than many action plans, for it not only sets out strategies for countries to pursue but also provides recommended tools to achieve them."
Several countries and NGOs welcomed its adoption, but Medicus Mundi emphasised that transforming health service delivery systems depends on having an adequate workforce for health (the shortfall of health professionals in Europe is large and growing) and a supportive practice environment.
Procedural discussion prior to formal adoption of strategic proposals took up most of the four days. These included two on women's health and rights, respectively, and one on HIV/AIDS, where rising rates of infection in Eastern Europe and Central Asia are causing concern. The meeting also approved new action plans on viral hepatitis and promoting more evidence based policy making. Each proposal, together with material relevant to technical briefings and other side meetings, was backed by a raft of lengthy documents. There were 60 on the list, and this provoked several delegates to ask for the "burden of paperwork" to be reduced.
A roundtable debate on the new strategies on women's health and wellbeing and sexual and reproductive health came as a welcome diversion. Its protagonists, Ilona Kickbusch, director of the Global Health Centre in Geneva, and Katja Iversen, CEO of Women Deliver, did not pull their punches. Kickbusch underlined that "the gender gap (in no country in Europe do women have the same opportunities as men) has to be addressed as a political issue. The economic contributions women make—not least as unpaid carers—to society must be made visible. If women's rights and health are not addressed systematically," she said, "we won't achieve the SDGs (Sustainable Development Goals)."
Other advocates for women's health and rights who spoke eloquently at the meeting included the Princess of Denmark; Zsuzsanna Jakab, WHO Europe's regional director; and several female ministers of health. Acknowledging their contributions, Gauden Galea, director of the division of non-communicable disease and promoting health through the life course, ruefully apologised "for being a man."
Men might be comforted, however, to know that of the candidates who have thrown their hat into the ring to be the new director general of WHO, when Chan's tenure comes to an end next May, only one is a woman. But then again there are only three candidates so far and the closing date for applicants for this most demanding of jobs is 22 September.
During side sessions each candidate attempted to convince attendees of their capacity, determination, and vision to lead WHO. One apposite tweet in the lengthy chain (#RC66) asked, "What are the criteria for a good DG of WHO?" And the candidates' manifestos suggest their views differ on this.
Sania Nishtar, nominated by the government of Pakistan, spoke about technical competence, transparency, and accountability. Philippe Douste-Blazy, the French candidate pledged to focus on poverty. Tedros Adhanom Ghebreyesus cited his track record of successfully transforming Ethiopia's health system as evidence of his ability to act as a strong and effective leader. All spoke on the evergreen topic of WHO reform and financing for, as Chan underlined, post-Ebola the organisation has to ensure adequate funding to implement its new Health Emergencies Programme. The race is on.
Proceedings and documentation for the meeting are available at http://www.euro.who.int/en/about-us/governance/regional-committee-for-europe/66th-session
Tessa Richards is senior editor/patient partnership, The BMJ.