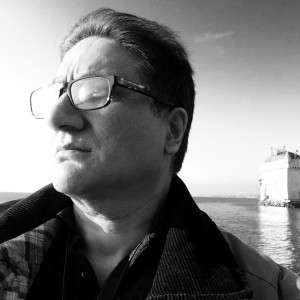 In September 2015, 194 member states of the United Nations agreed to adopt the resolution A/RES/70/1 from Transforming our world: the 2030 Agenda for Sustainable Development. By accepting this resolution they have set themselves 17 social, economic, educational, and health goals to achieve by 2030.
Sustainable Development Goal 3 (SDG 3) declares that the state will ensure healthy lives and promotes wellbeing for all at all ages. Potentially, the most important sub-health goal is SDG 3.8—each country will establish a system of universal health coverage (UHC), including financial risk protection; access to quality essential healthcare services; and access to safe, effective, quality and affordable essential medicines and vaccines for all by 2030.
The World Health Organization (WHO) says that UHC means that all people receive the health services they need without suffering financial hardship when paying for them. The full spectrum of essential, good quality health services should be covered including health promotion, prevention and treatment, rehabilitation, and palliative care.
This is such a considerable investment that no country can afford to get it wrong. Health policymakers and patient groups in low and middle income countries are now shopping around to see what UHC models they could adopt and adapt to set-up their own system of UHC. One UHC system that has suddenly come prominently into this debate, all for the wrong reasons, is the Brazilian Sistema Único de Saúde (SUS), which was set up in 1990.
By enshrining health as a constitutional right within their system of UHC, policymakers think that Brazil has opened the floodgates to litigation as patients are increasingly turning to the courts when they are denied access to treatment and medicines. This "assertive judicialization" has alarmed the governments, judiciaries, and health policy makers in many countries. Courts in Brazil are applying the right to health in such a way that it overrides all health rationing policy decisions, meaning judges have effectively become clinical and healthcare policymakers in Brazil.
The important question that many worried states are now asking is whether their new system of UHC should follow the Brazilian model and make the right to health part of their constitution, or follow the British National Health Service's (NHS) philosophy that the health service is for the government to oversee and not a constitutional right. The NHS was set up in 1948 and is now the oldest surviving system of universal health coverage that has remained true to its mission: to be free at the point of need.
When the NHS was first set up in 1948, it was widely understood, in a way that is to some degree still true today, that all health related decisions should be treated as policy issues handled by the executive arm of the government and which are thus not justiciable. The decisions of the government's executive agencies should not be open for the judiciary branch to look into.
Overtime the UK has, by setting up the National Institute for Health and Care Excellence (NICE) and its health technology assessment programmes, further distanced the judiciary from looking into issues of substance in healthcare decisions, so that the courts instead just concentrate on procedural issues, leaving health economics, clinical efficacy, and priority setting decisions to the state policymakers and NICE. Judicial reviews, the process by which a decision of the state or one of its agencies can be reviewed by the courts, will no longer look into a health related decision made by NICE unless there was illegality, irrationality (unreasonableness), procedural impropriety, or there was a legitimate expectation.
Further buffers to health litigation were put in place through the NHS Constitution that sets out a clear complaints procedure and an Ombudsman on issues of access, quality, essential medicines, respect, and informed choice. Pre-Action Protocols reinforce this control by ensuring that patients having exhausted all informal dispute resolution avenues, have to undertake some form of formal alternative dispute resolution like conciliation or mediation, adjudication, and arbitration, before the courts will hear the dispute. Discontinuing Legal Aid for health disputes was the final measure put into place by the UK to control health disputes.
Supporters of this setup say that all this saved the NHS Litigation Authority millions in litigation costs, which the state can now reinvest in frontline services—paying for doctors not lawyers.
In Brazil, on the other hand, critics think it is now a free-for-all. Lawyers have become a central part of the healthcare team and judges are overriding health policy makers. The right to health litigation is turning the Brazilian health system into a less fair and efficient system for all patients. The role of National Committee for Health Technology Incorporation (CONITEC) (equivalent to UK's NICE) has now been usurped by the courts.
Many development experts now think that if sustainable systems of universal health coverage have to be realised by 2030, then for the greater good of all, health may have to revert to being under the authority of individual country's governments, leaving health rationing and prioritising decisions to the authorities to base them on scientific evidence, treatment effectiveness, safety, and cost-effectiveness.
The alternative is that an individual's ability to litigate may set the national priorities, enriching the lawyers and drawing away investment from extending the health coverage to vulnerable groups.
Kawaldip Sehmi is CEO of the International Alliance of Patients' Organizations.
Competing interests: None declared.