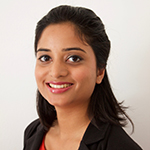 I was left mortified after reading about the long awaited national childhood obesity strategy. "Underwhelming" would be the single best adjective to describe it. On reading the newspaper headlines, however, it is all too tempting to pass the buck to Public Health England and Dame Sally Davies et al. However, there is a sense of unease about this. I can't fight the feeling of responsibility to demand more of our government. It seems incongruous to dedicate our working lives to treating disease and yet turn a blind eye to public health policy that is set to fail a generation.
When people come to us as patients, it is often too late to reverse the clock. The diseases directly related to obesity are mostly "incurable" at this stage—type 2 diabetes, heart disease, and osteoarthritis are just a few of the leading culprits. Together with our patients, we do our best to achieve disease control, keep their symptoms at bay, delay complications, and preserve quality of life for as long as possible. Being as invested as we are in the the health of our patients, how can we simultaneously dissolve ourselves of the responsibility to prevent these diseases in the first place? We witness first hand the effects of a poorly regulated food and drinks industry on population health, and this makes us very well placed to campaign for more robust action.
As doctors, we currently play a relatively small role in the prevention of disease. We are commonly the instigators of brief health promotion interventions, which have a small, but definite evidence base. However, we all know what the limitations are of telling someone to lose weight, when their environment is persuading them otherwise. The relentless marketing and promotion of junk food mostly negates our attempts at health promotion and our patient's efforts at behaviour change. We need to make the environment more conducive to change and this can only be bought about by tougher legislation that puts the interests of population health above that of the food and drinks industry.
Paradoxically, health is largely influenced by factors outside of the health sector. If we reflect on the limitations of what we can achieve as doctors tasked with treating obesity related health problems, there is a compelling argument to focus more of our efforts on prevention. By this, I don't mean gently advising people to lose weight. The time has come for us to put on our public health hats and seek out innovative ways to use our influence and speak up against government inaction. We need to reconsider our apathy or at best acceptance of the government rhetoric that belies the "watered down" childhood obesity strategy. We cannot reasonably distance ourselves from lacklustre policy, and limit our focus to treating disease at a stage when the damage is already done. This serves as a reminder for us, as doctors, that our concern for people and their health needs to extend beyond the consulting room.
Rammya Mathew is a National Medical Director's Clinical Fellow at the Royal College of Physicians. She is currently completing a Masters in Public Health at the University of Manchester.
Competing interests: None declared.