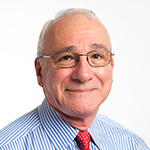 A Public Accounts Committee report suggested that the large number of unfilled consultant posts was due to bad workforce planning. Hardly surprising really. Obviously true, but not really the point. If we are to engage with and solve the problem, we need to look at what lies beneath.
Having been involved with doctors' careers since the mid-1980s, I have become increasingly concerned that changes in funding and management would make NHS medicine a less and less desirable option. Sadly, many of my fears seem to have been justified and now we have low morale, vacant posts, and doctors leaving in alarming numbers.
It is impossible to plan well for workforce requirements without a coherent and consistent vision of what the NHS should provide. This has been notably absent in recent governments, none of which has taken on the tough, but necessary task of spelling out to the population that they cannot have unlimited healthcare with limited funds. This has been compounded by health secretaries who have either created chaos with restructurings that made no sense, or by making unrealistic claims as to what people can expect from an NHS already stretched to the limits. What has emerged is a system of top-down control trying to squeeze more and more juice out of what is now a rather shrivelled orange.
I have a friend who was in the forces for many years before moving back to work in the NHS. He was shocked by the difference in management philosophies in the two environments. He told me that what dismayed him was that in the army, officers protected the soldiers against the nonsense coming down from headquarters, while in the National Health Service the managers just implemented it all. He did his best for two years before giving up and retiring.
Current thinking at the leading edge of management science sees clearly that organisations function best not through a hierarchical structure with a plethora of middle managers, but rather by giving people autonomy and responsibility for making their part of the work flow function effectively in collaboration with others. This is the very opposite of what we currently experience at all levels, but particularly painfully as consultants.
The result is that however much we try and achieve, we are usually unable to have any real effect on what gets done, or where and how. Most of the colleagues I have spoken to recently report increasing pressure, greater demands, less job satisfaction, and rising stress levels. Feeling like target-meeting functionaries of an inflexible and highly bureaucratic system is hardly conducive to practising medicine well. Posts are unfilled simply because they are not attractive or fulfilling.
I can see that over the next few years more and more hospital doctors who want a decent life will complete their CCT, get a consultant job wherever they can, and then before long leave the health service. Some will move to the private sector, but many may seek to re-contract themselves to the NHS as self-employed, probably through agencies of some sort, negotiating their own contracts and defining how they will relate to hospital trusts and what services they will provide.
This is already happening in general practice, with salaried GPs negotiating mutually acceptable job plans, and sessional GPs who have decided to take even greater charge of their working lives in a way that is flexible, satisfying, and enjoyable to them.
Medicine is a difficult job, and in order to do it effectively and with compassion, doctors must learn to look after themselves and their careers with thoughtfulness, starting early in their training. Currently for many, it is only when they complete that training that they suddenly see what it means to be a substantive consultant and what that will require of them in the years ahead. The result is predictable—disappointment, burnout, depression, addictions, and a breakdown of personal relationships. Real security and job satisfaction is still attainable, but only when individuals, having invested so much of their lives in getting qualified and trained, take control of their own careers.
We need to start making real efforts to teach them how to do that if we are to have less wastage of highly competent, caring, and previously well motivated people. Efforts that go considerably deeper than the leadership training currently on offer, or the facts and figures advice that most deaneries provide. We need above all to reconnect with the healing art of medicine and take care to nourish the hearts and souls of our future consultants.
Tony Woolfson, physician, Peterborough City Hospital, and personal development consultant. 
Competing interests: TW runs personal development workshops, programmes, and retreats for doctors and other professionals.