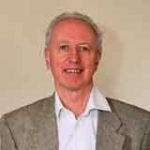 Global health is in a state of constant flux. Trends are perpetually changing and evolving, and new challenges arise on an almost weekly basis. The great gains seen in the fight against many infectious diseases are accompanied by increases in mental ill health, and non-communicable diseases such as diabetes, heart disease, stroke and cancer in many low and middle income countries. These trends are the result of several factors including increasingly obesogenic environments and diets based largely on processed foods high in sugar and saturated fat. These evolving challenges require integrated solutions that address both the underlying determinants of health as well as the need for universal health coverage with affordable and effective healthcare.
In the last year we have seen the launch of the Sustainable Development Goals, including a broad range of targets that will focus the world's attention on reducing inequalities, protecting the environment and improving access to high quality health care. Goal three—Good Health & Wellbeing—seeks to ensure healthy lives and promote wellbeing for all at all ages. The goals are a much needed blueprint for making our world safer, healthier and more equitable, but they are also highly ambitious for example aiming to end preventable deaths of newborns and children under five years of age and reduce by one third premature mortality from non-communicable diseases by 2030.
We can improve our chances of achieving many of the targets outlined in goal three, such as universal health coverage, by actively championing new approaches to development. Health partnerships provide a unique model for improving health and health services based on ideas of co-development between actors and institutions from different countries.
A health partnership is an on-going collaboration between health institutions in countries at different levels of socio- economic development. By utilising the skills of volunteer health professionals, a partnership's primary aim is to share knowledge and information in order to train health workers and improve health services. They work to improve healthcare in a broad range of health areas by responding to needs identified by the developing country partner.
The global health charity, THET, has been a champion of this model of development for over 25 years focusing on partnerships between a range of health professionals from NHS institutions and their counterparts in low and middle income countries. Under the Health Partnership Scheme, which is funded by DFID and managed by THET, and began in 2010, the organisation has supported over 150 health partnerships to train over 50,000 health workers in 34 countries in Africa and Asia. This means that more and more people will be able to access essential health services that are vital to their health and wellbeing. Many of these newly trained health workers also gain the skills and confidence to train their colleagues as well, and so by training one health worker we sow the seeds of a future workforce that can meet the challenge of delivering a health service that is available to all. In addition, THET believes health partnerships are excellent value for money and has produced several case studies explaining why.
The impact on patients is significant. Many health partnerships are supporting health services for isolated rural populations in areas where the nearest care point is 70 miles away. One example is how through health partnerships, THET has helped train over 5,024 community and traditional health workers who provide frontline care for neglected communities.
This work couldn't be done without the dedication of the UK health professionals who volunteer their time. Since 2010 THET has supported over 1700 volunteers to train health workers overseas. Not only are these volunteers having a big impact on healthcare abroad but they are also learning new skills themselves, bringing them back to the UK and implementing what they've learnt in their practice back home. For example, in 2015, 339 UK volunteers self-reported or demonstrated improved clinical and leadership skills, which represents 96% of those surveyed. The NHS also recognises the educational and learning opportunities of allowing UK health workers to engage in global health. There are many accounts of NHS professionals returning to the UK with new perspectives on how to provide effective care with limited resources and renewed appreciation for the achievements of the NHS. By scaling-up health partnerships, building on previous investments, we can ensure that we are supporting the backbone of any strong health system, health workers, and giving them the tools to provide better care for everyone. Partnerships provide tangible evidence of how the NHS can have a positive impact beyond the boundaries of the UK as well as catalysing two way learning. In this way partnerships can help address the many global health challenges and contribute to the achievement of universal health coverage.
Andy Haines was the director of the London School of Hygiene and Tropical Medicine until October 2010. He currently works at LSHTM as professor of public health and primary care with a joint appointment in the Department of Social and Environmental Health Research and in the Department of Population Health. His research interests are in epidemiology and health services, with a focus on primary care and the study of environmental influences on health. He sits on many national and international committees including, until recently, the WHO Advisory Committee on Health Research. After six years at THET, he will be stepping down from his role as Chair of Trustees at the forthcoming annual general meeting.
THET has been supporting health workers overseas since 1989, improving patient care through targeted training programmes that shape the health systems where they work. We work with diverse partners to build a world where everybody has access to affordable and quality healthcare. In the past four years alone, THET has reached over 50,000 health workers across thirty-four countries in Africa, the Middle East and Asia.
Competing interests: None declared.