It's wrong that surgery is up to a thousands times more dangerous in low resource settings. It's wrong that 70,000 operating rooms worldwide don't have access to a pulse oximeter. Most medics remember a time when they were more idealistic—but do they remember taking action?
Maybe they didn't have a local branch of Medsin.
Medsin is a UK wide student network advocating for global health equality. It's an organised campaign machine, sophisticated in message and messengers (and the age difference only means we have better music at our AGMs). As UK partners to the International Federation of Medical Student Associations (IFMSA), we've got a platform stretching from the student centre to the World Health Assembly—and we're proud to partner with Lifebox Foundation as we expand our focus on global surgery.
When our Medsin Global Surgery National Working Group was launched in 2013 it was one of the first student groups concentrating on global surgery to be established. This helped pave the way for the International Federation of Medical Student's (IFMSA) Global Surgery Working Group, and pass the policy on access to safe surgery and anaesthesia for all.
As all medical students will know from the lack of global surgery in our curricula, surgery hasn't traditionally been seen as an important discipline in the global health cannon. However, a number of high profile events are starting to change this. The World Health Assembly passed a resolution this spring, research initiatives like the Lancet Commission on Global Surgery and DCP-3 all show the growing popularity of this field. This is a vital time for us to make a contribution.
With nearly five billion people lacking access to safe surgery and a quarter of the remaining 2 billion facing catastrophic financial incursions, the lack of public knowledge is astonishing.
Communicable diseases have dominated the global health landscape over the last century. Campaigns for diseases such as HIV, malaria, and tuberculosis have effectively portrayed the devastating outcomes and on-going need for vaccines and medications. Global surgery must shift discussion of surgical inequality into the public domain. And students will play an essential role.
Our goal is to address surgical inequality in various ways—through training, workshops, research, campaigns, and conferences. It's an advantage being in the UK when it comes to accessing leaders in relevant fields, but students around the world are equally—if not more—keen to get involved. One of the ways we hope to make student involvement increasingly global is by ensuring videos of such events are freely available online.
Our alliance with the IFMSA also allows for international collaborative projects, with the knowledge and expertise of those with first hand experience of surgical inequality. Research concentrating on surgical education during medical school along with various advocacy events are already well underway.
One of the problems when teaching global health to medical students is the gap between theory and real world interventions. We're launching a partnership with Lifebox Foundation to show global surgery in a tangible form, via on-going humanitarian projects.
We have organized a representative scheme whereby each medical school in the UK will have one "Global Surgery Rep" responsible for overseeing global surgery advocacy, fundraising, research links and education. A national committee, consisting of Medsin and Lifebox personnel, will offer support to these students and provide educational resources.
The remarkable work undertaken by Lifebox—providing more than 10,000 environment appropriate pulse oximeters and safer surgery training to operating theatres in low resource countries worldwide—is important for students (and doctors) to be aware of. The fact that 77,000 theatres across 90 countries still lack such an essential piece of equipment (oximeters being the only piece of technology deemed essential by the WHO Safe Surgical Checklist) means that considerably more work needs to be done. Showing students not just ready-made solutions but the journey to help curb surgical inequality is an important lesson.
When students find out that five in every seven people globally lack access to safe surgery, the reaction is always one of astonishment. Current student involvement in global surgery in no way corresponds to actual interest. Passion doesn't always count for as much as where you go to medical school or who you know.
This scheme is designed to be more democratic—advertising to every medical school equally and selecting one representative from each. We hope this will allow global surgery to reach a wider audience by providing local leads that are easier for students to liaise with. The representatives will play a vital role in bringing global surgery to their universities and peer groups.
Students have a vital role to play in global surgery—both in our capacity as surgeons in the future, and currently as students, before the situation gets worse.
Issy Marks is between her third and final year at Barts and the London School of Medicine and Dentistry. She is taking a year out as a research associate; currently working with the Department of Surgery, Massachusetts General Hospital, as well as the Paul Farmer Global Surgery fellowship program, and will be the National Director of Medsin UK for 2016-17. Issy is passionate about student involvement in global health, coordinating global surgery within the International Federation of Medical Students Associations (IFMSA) and Medsin.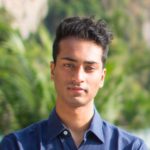 Salil Patel is a medical student at the Peninsula College of Medicine and Dentistry, spinal surgery research fellow at the Royal Devon and Exeter Hospital and incoming graduate student at the University of Oxford. He is passionate about improving access to surgical care worldwide.
Competing interests: None declared.