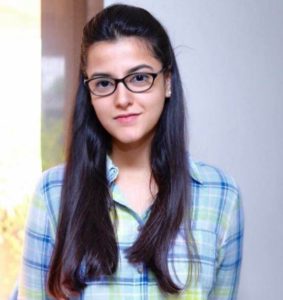 It is estimated that by 2050 infections that have become drug resistant will result in a global loss of 10 million lives annually. This chilling revelation was the crux of a report released last month, titled "Tackling Drug-Resistant Infections Globally: Final Report and Recommendations," commissioned by the UK government, and led by renowned economist Jim O'Neill.
At present over 700 000 people die annually due to drug resistant infections. According to O'Neill's report, by 2050 AMR will cost over $100 trillion annually. The report also points out that a major share of this burden will be borne by low and middle income countries. This should not come as a surprise, considering that between 2000-10 middle income countries, such as those in BRICS, consumed 76% of antibiotics worldwide. This is especially a major concern for India as it is the world's largest consumer of antibiotics. Given that the country also has one of the highest infectious disease burdens in the world, the consequences of AMR would be disastrous for India, as well as other low and middle income countries.
In today's globalised world, where infections and people move freely across state borders, the threat from AMR is of vital importance and a serious concern. It is crucial that countries work together to resolve issues arising from AMR and support each other's efforts in mitigating the consequences of drug resistance. While the report has proposed interventions that can be used globally, it is essential to tailor and adapt them to the Indian context so that they are not only relevant but effective in the country.
Monitoring and surveillance system
Monitoring and surveillance of prescriptions is an important step to keep a check on the overuse of antibiotics. This can indeed be a difficult task considering the vast Indian subcontinent. However, doing so will help in determining the magnitude of the problem. Since approximately 72% of rural and 79% of urban households in India depend on the private medical sector, the government should ensure that prescriptions for antibiotics are carefully handed out and that private practitioners are answerable to them for their patients' antibiotic intake. In other words, governments should make it their responsibility that doctors and medical practitioners are not arbitrarily handing out antibiotic prescriptions and that citizens' drug intake is closely monitored.
Qualified pharmacists
Given that pharmacists are the main suppliers of medicines, they play a crucial part in antimicrobial stewardship. Unfortunately, it's been reported that many pharmacies in India are not actually owned or run by registered pharmacists. This is in direct violation of section 65 (2) of the Drugs and Cosmetics Rules act, which clearly states that prescribed drugs shall only be issued under the supervision of registered pharmacists. To ensure that antibiotics are being sold prudently, state governments should conduct thorough checks and strict action should be taken against unregistered pharmacists.
With regards to laws against over the counter sale of antibiotics, it is important that policy makers find the right balance between lack of access to (especially in rural areas) and overuse of antibiotics in the country.
Improve hygiene and sanitation
Only 36% of Indians have access to improved sanitation facilities, which is particularly low compared to other BRICS countries. Improving hygiene and sanitation is a key long term solution in the fight against AMR, as doing so will reduce the spread of pathogens and, ultimately, limit the demand and need for antibiotics altogether.
Under the "Swachh Bharat Abhiyan" campaign launched in 2014, the Indian government aimed to improve hygiene and sanitation in the country. A year after its launch over one crore (10 million) toilets had been built. Unfortunately, however, it seems that people's behaviour has been slower to change. A survey conducted across the country revealed that only 46% of the rural and 50% of the urban toilets that were built were actually being used, with many facilities being used as storage spaces instead. Such problems can be resolved by taking a more participatory approach and educating citizens about the importance of better hygiene and sanitation.
One such approach that could be used is PHAST (participatory hygiene and sanitation transformation), which focuses on bringing the community together in the planning of better sanitation techniques. Under such a method, members of the community are directly involved in planning, executing, and implementing improved sanitation habits, facilities, and techniques. This ensures that members of the community are fully committed to and can assist in contributing to the long term sustainability of such health projects. A participatory approach, as the name suggests, involves direct participation of community members in the monitoring and evaluation of such projects.
Investment
However, none of the above interventions can be possible without an increase in the annual healthcare budget. The Indian government currently spends a mere 1.1% of GDP on healthcare. This figure is among one of the lowest globally and is also very low compared to neighbouring countries such as China, where government expenditure on healthcare is approximately 3.5%. An increase in public health expenditure is crucial to any interventions designed to fight AMR.
Given the magnitude of the threat posed by AMR, there is an urgent need to develop a rigid national plan for India. This would not only require political commitment, but also the will to deliver on those commitments and ensure that action is taken. Equally important is inclusiveness; community members who are going to be affected by such interventions should be taken onboard and consulted throughout the process. Finally, since AMR is a multifaceted issue all stakeholders including pharmaceutical companies, pharmacists, doctors, patients, the agricultural sector, etc. need to combine their efforts to diffuse this ticking time bomb.
Priyanka Shah is a junior fellow at the Observer Research Foundation, New Delhi.
Competing interests: None declared.