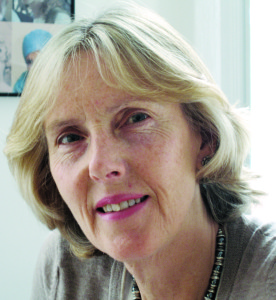 Burnout is a pervasive problem. Its high prevalence among health professionals is well recognised. But the extent of its impact on the quality, safety, and cost of patient care needs more scrutiny, agreed participants at the WELL-Med conference in Greece last week.
"Fixing toxic workplaces rather than fixing the people" who suffer from working in them should also be a priority, said the guru of burnout research, Christina Maslach, professor of psychology at the University of California. She went on to warn that "the number of organisations" whose policies seem designed to make them "burnout shops" is rising.
Maslach's Burnout Inventory is seen as the gold standard self-assessment tool. It's based on three main components: exhaustion, cynicism, and professional inefficacy. Burnout is not classified as a disorder, she said, and is distinct from, and should not be equated with, depression. "But there is a move to put a diagnostic label on it." It helps people get benefits and treatments for what countries variably describe as "burnout, work related strain, or vital exhaustion." The problem with this is that it shifts the focus to individuals, and the systemic and cultural problems of the organisation are not addressed.
Most burnout research has focused on its frequency and ways to treat and prevent it, and these were well aired at the meeting. Burnout in up to 50-60% of the health workforce was reported in many settings, with the highest rates among junior staff and students. Medical education and training programmes should put more emphasis on self-care, dealing with uncertainty and ambiguity (inevitable components of healthcare), and teach resilience, it was agreed. Reducing the stigma that prevents people admitting to problems was also flagged as important.
Although there is no consensus on the "best treatment" for burnout, access to timely psychological and social support, and "taking leave not drugs," were emphasised. While workplaces have got better at thinking about employees' physical health, little is being done about their mental health. Preventive measures discussed included setting aside time for team discussions and looking at "positive deviance." This prioritises finding examples of where things are going well and working out why, rather than always dwelling on mistakes and who is to blame for them.
Bryan Sexton, director of the Patient Safety Center at Duke University in the US, advocated recording "3GS." "Writing down three good things that happen during your day for 15 consecutive days" has more impact on wellbeing than taking antidepressants, he said.
Reasons for why working in the healthcare sector has become more stressful, participants agreed, include the obsession with measurement, loss of professional autonomy, poor team work, poor leadership, and widespread tolerance of bullying. The mantra was repeated that "what gets permitted gets promoted."
David Hillis, CEO of the Royal Australian College of Surgeons, talked about the response his college is leading in the wake of "Australia's equivalent of the Mid Staffordshire scandal." Last year the media ran a story which suggested that bullying, discrimination, and sexual harassment in the workplace were widely tolerated in surgical practice. Following this exposé the college did a survey of its members, which confirmed the story's findings.
Essential steps to improve the culture of healthcare, identified by speakers, include teaching respect, empathy, communication, "relationality," team building, conflict management, leadership, and what constitutes professional good conduct. But the "command and control" approach to management and "obsession with safety" should be countered too, argued Aneez Ismail, professor of general practice in Manchester.
The massive investment in patient safety research (and response to it) has largely failed to make care appreciably safer, he said. The health profession must be more open with patients and the public about "medical fallibility," and admit that "suffering and death cannot be prevented or indefinitely postponed." He also deplored the trend for "safety netting," which, he suggested, meant passing the responsibility for ongoing care on to someone else.
Anthony Montgomery, associate professor of work and organisational psychology at the University of Macedonia, ended the meeting on a deliberately provocative note.
Complex healthcare organisations seemed "designed to fail," he said. "It was invidious for doctors to [work] in systems that destroy morale and block their creativity." But as the impact of burnout on the quality and safety of patient care is explored further, he warned that "a big risk for patients may turn out to be healthcare professionals themselves."
Tessa Richards is senior editor/patient partnership, The BMJ.