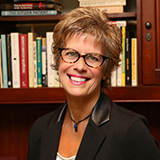 I recently reported on the World Health Organization's announcement that Cuba was the first country in the world to halt mother-to-child transmission of HIV, an accomplishment praised by WHO's director-general, Margaret Chan, as "one of the greatest public health achievements possible."
As I sat in the semi-circle of doctors who treat pregnant women in Matanzas, Cuba, I asked a question that had long concerned me: Did children who were exposed to antiretroviral drugs in utero and/or during infancy have a higher rate of congenital or developmental problems than other children?
I waited as one of the doctors who served as a translator, relayed my question and then translated the answer back for me.
The answer was brief, "There are so few children exposed to antiretroviral drugs that we really can't say."
I couldn't imagine that.
I asked again.
Again, my translator translated. And again, I got the same answer.
I wondered whether there was a problem with the translation. So, I rephrased the question, and this time the doctors looked at each other, shrugged, and started talking all at once—and they all said the same thing: It was impossible to draw any conclusion since, yes, some of the children were now 25 years old, but there were so few that they couldn't comment.
I grew a bit testy: Were they avoiding discussion of negative outcomes? After all, they'd been doing this for 25 years—they were more effective than any nation on earth, including the US at halting vertical transmission of HIV. They had to have made some observations.
I tried one last time to get an answer. This time, however, I changed the question and I asked for exact numbers.
It turned out that in Matanzas, one of 15 provinces in Cuba, with about 600,000 inhabitants, there are roughly 6,000 to 7,000 pregnancies a year, yet only seven pregnant women in the past five years were HIV positive.
How did they stop HIV transmission? I gave the details in my article for The BMJ, but in a nutshell, Cuba relies on public health measures to prevent HIV and uses drugs only as a last resort. In order to prevent not just HIV, but syphilis, viral hepatitis and other sexually transmitted diseases, Cuban doctors vigorously promote the use of barrier contraception. Since most HIV transmission is interrupted through the use of condoms, very few mothers test positive. Or as one of the Cuban doctors said, "…success is based on what you do before they are pregnant."
Cuba's low-tech, inexpensive, common sense approach is in stark contrast with the US where drugs are the go-to answer for everything. Since the body of my work as an investigative journalist has centered on the intersection of money and medicine, and how profiteering distorts science and promotes a pill for every ill, I was surprised that I fell into the "high-tech" trap and assumed that Cuba's success was achieved through the widespread use of antiretroviral drugs.
I was wrong.
Jeanne Lenzer is a medical investigative journalist who sadly has to leave fascinating tidbits about various stories on the cutting room floor. The Backstory is an attempt to archive some of those bits and to provide a bit of insight for the public about the "behind-the-scenes" aspect of investigative journalism.
Competing interests: None declared.