The role of medicine in our lives, and in literature, is the key theme explored by the books shortlisted for this year's Wellcome Book Prize, according to Joan Bakewell who chaired the awards judging panel.
Introducing the shortlist, Bakewell said the role of medicine in our lives was a "dynamic and growing genre of literature and [that] it responds to the increasing eagerness of the public to learn more about how our bodies and our minds work."
The shortlisted non-fiction books, as described by Wellcome Book Prize judge and author Sathnam Sanghera, are;
Neurotribes by Steve Silberman (Allen & Unwin)
"A deeply researched, fantastically narrated book on autism. It tells the story of the key figures who fought to bring about better understanding of autism. It also catalogues the horrors that autistic individuals have faced until very recently."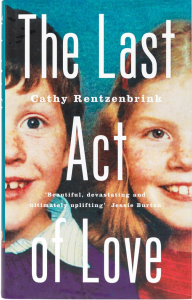 The Last Act of Love by Cathy Rentzenbrink (Picador)
"While it does tell the horrific and heartbreaking story of a young life and a happy family being destroyed by a traffic accident, it is also warm and affectionate and very funny. I think all the judges cried but we also all laughed. The book is also incredibly timely in the questions it raises about medical ethics."
The Outrun by Amy Liptrot (Canongate)
"A memoir about alcoholism and recovery and although there have been many such books it tackles the subject in a totally original way, with Liptrot using meditation on place to contrast between Hackney, where she was most ill, and the wilds of Orkney, where she goes to recover, to convey how alcoholism can destroy your sense of self."
It's All in Your Head by Suzanne O'Sullivan (Chatto & Windus)
"Suzanne is a consultant at the national hospital of neurology and neurosurgery in London. This, her first book, is an account of her experience of over 20 years of the many conditions that might be dismissed by some as psychosomatic. It may sound dry but it is a rare thing for a book, ostensibly about medicine; it is as addictive and compelling as a really good box set. It makes you rethink some of your closest relationships and wonder about some of the people you know best. It makes you appreciate that medicine is as much an art as a science, and above all it is a book ultimately about love and compassion."
The shortlisted fiction books, as described by Wellcome Book Prize judge and novelist Tessa Hadley, are;
Signs for Lost Children by Sarah Moss (Granta)
"Set in the 1880s, [it is] about a couple of newly-weds. The husband goes off to Japan and the wife remains behind and works in a women's asylum in Cornwall. The book is deliciously sensuous. It sounds a little dry from the description but it's a book of colour and light and lovely objects in the middle of some sad things. By putting Japan against the Cornish experience, what we feel is really that there is no normal, there are just ways that we chose to imagine we are normal."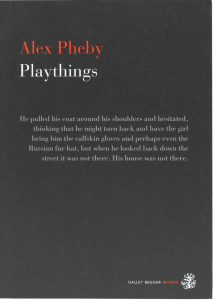 Playthings by Alex Pheby (Galley Beggar Press)
"Is based on one of Freud's actual cases. A judge in Dresden who had three terrible episodes of severe mental illness . . . two of which he surfaced from and Freud wrote about. The third is the one Alex Pheby takes . . . he describes how perception is turned upside down and manages to make that feel real and present to the reader."
The panel judging the 2016 Wellcome Book Prize, which is worth £30 000, also included Frances Balkwill, professor of cancer biology at Barts Cancer Institute, and Damian Barr, a writer and columnist. The winner will be announced on Monday 25 April.
 Abi Rimmer is BMJ Careers news reporter.