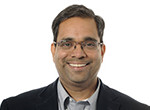 Last week saw the publication of the implementation plan for the Prime Minister's Challenge on Dementia 2020. This new challenge aims to consolidate and build on the progress made since the first challenge issued by the Prime Minister in 2012. The challenge has the laudable aims of making England the best place to live well with dementia for patients and families by 2020, and the best place in the world to undertake research into dementia and other neurodegenerative diseases.
The implementation plan focuses on four core themes: risk reduction, health and care, awareness and social action, and research. It is hoped that together they will make the UK the world leader in dementia care and research by 2020. The plan has identified 50 commitments, of which 18 were considered fundamental ones that underpinned the others. Commitment two is specifically about improving public awareness and understanding of the factors which increase the risk of developing dementia, and how people can reduce their risk by living more healthily. This will include a new healthy ageing campaign and access to tools such as a personalised risk assessment calculator as part of the NHS Health Check.
Risk reduction will take the form of a pilot scheme, delivered in partnership with voluntary sector organisations, using the existing NHS Health Check to educate more people earlier about the risks of developing dementia and the steps they could take to reduce those risks. Public Health England, along with leading dementia charities will test and evaluate approaches to incorporating dementia awareness in three pilot sites in 2016-17. The aim is to target everyone over the age of 40, down from the current age of 65. This does not include screening for dementia but provides information about healthy living choices and how they could reduce the risk of developing vascular disease and dementia in later life.
The document reads more like a strategic forward view rather than an implementation plan. It feels too broad in its scope. It relies on creating entirely new organisations (such as the Dementia Research Institute) and networks, and bringing them together in a very ambitious timescale. The aim of the new Institute is to find a cure for dementia by 2025. Given how long it takes and how difficult it is to bring new drugs into general use, it is unclear whether the current state of dementia research can fulfil this aim within the next decade.
If we view it through a health coaching lens, enhancing the dementia component of the NHS Health Check to raise awareness is a good thing. Raising awareness is likely to increase personal responsibility for one's own health and may ultimately change unhealthy behaviours. The risk factors for dementia in later life are much the same as those for ischaemic heart disease and stroke, such as obesity, smoking, hypercholesterolaemia, diabetes mellitus and hypertension. Many of these are modifiable with the adoption of healthier lifestyles and preventative treatments. Although evidence shows that it is very difficult to sustain changes to longstanding behaviours, being aware of the risk is the first step towards changing it.
A small change sustained over a long period of time can have a significant beneficial impact. Even if the changes do not prevent dementia, they may delay its onset and make the person more resilient to its devastating consequences. In any case, if we look at quality of life, people who adopt healthier lifestyles in middle age are more likely to remain fitter and healthier in later life. This may have benefits far beyond dementia prevention alone. Hence, knowing about the risk has a value. Most people would rather know about the risk when they still have the time to do something about it, rather than when it is too late to do anything.
Such a "nudge" approach may not work for everybody. Patients who are more "activated" are more likely to benefit from this intervention. There is a wide gulf between awareness and action, and an even wider one between initial action and sustaining it over time. However, with dementia being a silent epidemic of global proportions, any attempts to reduce the disease burden in populations in the long term should be welcomed. It is commendable that the UK is taking a leading role in the fight against dementia and that dementia is high on the list of government priorities. As to how many of these promises translate into action and more importantly, real sustained benefit for patients, we'll have to wait and see.
Kallur Suresh is a consultant psychiatrist and area medical director in the specialist dementia and frailty service at the North Essex Partnership University NHS Foundation Trust. He is a GenerationQ fellow at the Health Foundation.
Competing interests: None.