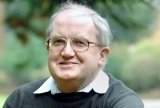 NEJM 17 Dec 2015 Vol 373
Chilling brain trauma
2403 Traumatic brain injury is the commonest cause of permanent disability in Europeans under the age of 40, and its incidence is rising. After the trauma, many people show an increase in intracranial pressure above 20mm Hg. One way to reduce it is to cool the whole patient using infusions of refrigerated normal saline until the core temperature reaches 32C or the intracranial pressure falls below 20. This is standard practice in some European ICUs, though a review of previous trials shows mixed results. This 47 centre European trial is definitely negative: "therapeutic hypothermia plus standard care to reduce intracranial pressure did not result in outcomes better than those with standard care alone." At Cochrane, we're constantly debating at what point absence of evidence becomes evidence of absence. It seems to me that this trial, taken together with previous ones, shows that we've passed the tipping point with this type of treatment for head injury.
A brute of a choice for CLL
2425 Another major trial confirms that ibrutinib (UK cost: £5151 per 4 weeks) works better for chronic lymphocytic leukaemia than chlorambucil (£10-20 per 4 weeks). The median age in this 269 person trial was 73. If you want a good sentence to illustrate the difference between absolute and relative numbers reporting, here's this: "The overall survival rate at 24 months was 98% with ibrutinib versus 85% with chlorambucil, with a relative risk of death with ibrutinib that was 84% lower than with chlorambucil." So the absolute reduction is 13% whereas the relative reduction is 84%. Still, it's a significant difference, and I think everyone with CLL deserves the choice of ibrutinib. In this study it was used as first line treatment: maybe there's a haematologist reader who knows whether it's equally effective used as rescue therapy after chlorambucil failure. If I get CLL near the end of life, I'd rather the NHS didn't have to spend £100K on me.
Adoption of TAVR
2438 I've often taken a dig at interventional cardiologists in these reviews, but hey, it's Christmas, and a good time to celebrate the wonders of their craft. Replacing an aortic valve via a tube put into a vein is every bit as miraculous as angels appearing to shepherds in the sky, and less risky for the sheep. Transcatheter aortic valve replacement has extended the lives of many people who would otherwise have been considered unfit for surgery. In Germany between 2007 and 2013, 32,581 TAVR and 55,992 surgical aortic-valve replacement procedures were performed. There was only a small drop in the number of open operations. The TAVR patients were older and at higher procedural risk, but in-hospital mortality decreased in both groups but to a greater extent among patients undergoing TAVR. Frohe Weihnachten, sehr geehrte Kollegen und Kardiologen!
JAMA 15 Dec 2015 Vol 314
Patients & their own devices
2499 My encounters with the world of medical devices tend to leave me feeling a confused old man. Often, when lost in that boggy field, I long for some kind nurse to find me, lead me back to a warm room and a make me a cup of cocoa. Is it any wonder I have to be rescued when there so many of these things, all looking the same, and with no signposts to tell them apart? There are, for example, 46 different implantable cardioverter-defibrillators on the US market. By the laws that apply to everything, some have to be better than others, but how can anyone possibly know which? After drying out from my adventure, sipping my cocoa, and taking my medication, I doze off and have a dream. A man in shining clothes asks me what would really help to make my life better. I tell him that it would be a gadget to make me feel younger. He returns with the gadget, and I try it out and tell him the bits I find hard to use, the bits that work well, and the bits that don't seem to work. He goes away and comes back with a better version, just for me: other people, he tells me, feel younger using different modifications. And so we go on, doing what Trish Greenhalgh calls bricolage—tweaking and learning by improvisation. Now I wake up and it's time to write those wretched weekly reviews again. I reach for JAMA and light upon an article called "Engaging Patients Across the Spectrum of Medical Product Development: View From the US Food and Drug Administration." Golly, they must have had the same dream, though they're a bit vague describing it.
Dracula was wrong
2514 Blood does not have to be fresh to do good. "Among children with lactic acidosis due to severe anaemia, transfusion of longer-storage compared with shorter storage RBC units did not result in inferior reduction of elevated blood lactate levels. These findings have relevance regarding the efficacy of stored RBC transfusion for patients with critical tissue hypoxia and lactic acidosis due to anaemia." In other words, this trial carries good news for countries with a lot of very sick anaemic kids and a limited supply of donor blood.
Stem cells for Crohn's
2524 It was worth a try, but this attempt to improve quality of life in European patients with refractory Crohn's disease was counter productive. Twenty three underwent autologous haematopoietic stem cell transplantation while 22 received standard treatment. By many disease-specific criteria, the stem cell group did better, but their rate of serious adverse effects was so high that the investigators consider that the treatment should not be widely used.
JAMA Intern Med Dec 2015
The Deadly Hospital
OL Spending a year at the world's leading centre for outcomes research (CORE at Yale), I was bound to pick up an interest in hospital outcomes as a measure of quality. I even read through all of Donabedian's papers and books on the subject and wrote a short Wikipedia entry about him. Through decades of careful scholarship, he found that there were no simple metrics. The ultimate measure, he concluded, was the experience of patients, and the secret of quality, he confided in a late interview, was love. I'm reminded of that by this paper on the unreliability of pneumonia mortality as a measure of hospital quality.
Apparently deaths from pneumonia are used to judge and even to penalize hospitals in the USA. But what if the pneumonia is regarded by the patient as the "old man's friend," and there is a do-not-resuscitate order in place? That certainly makes a difference to the statistics, this study finds. "Failure to account for DNR status may confound the evaluation of hospital quality using mortality outcomes, penalizing hospitals that admit a greater proportion of patients with limits on life-sustaining treatments." And while we're on this subject, I'd like to point your attention to a BBC Magazine article about Harlan Krumholz's concept of a post-hospital syndrome.
Hospitals can weaken sick people. They can even weaken healthy people. We don't really need more research: just basic measures to ensure that patients in hospital can get the same amount of sleep, food, and freedom from noise and anxiety that they would if they were lying ill at home. For a Christmas treat, reread Richard Asher's incomparable 1947 BMJ paper on The Dangers of Going to Bed. It's sometimes called "one of the most influential medical papers ever written". If only.
Lancet 19 Dec 2015 Vol 386
EPO & the battered brain
2499 Another disappointment for those seeking to limit damage following traumatic brain injury. In this international double blinded trial they randomised 606 patients to receive erythropoietin or placebo. "Following moderate or severe traumatic brain injury, erythropoietin did not reduce the number of patients with severe neurological dysfunction (GOS-E level 1–4) or increase the incidence of deep venous thrombosis of the lower limbs. The effect of erythropoietin on mortality remains uncertain."
Happiness & mortality
OL The Million Women Study seems an odd place to address the question "Does happiness itself directly affect mortality?" but that's the title of this study, and it's based on women's self reported ratings of health, happiness, stress, feelings of control, and whether they felt relaxed. The investigators then got out their adjustment software. "Self-rated poor health at baseline was strongly associated with unhappiness. But after adjustment for self-rated health, treatment for hypertension, diabetes, asthma, arthritis, depression, or anxiety, and several sociodemographic and lifestyle factors (including smoking, deprivation, and body-mass index), unhappiness was not associated with mortality from all causes (adjusted RR for unhappy vs happy most of the time 0•98, 95% CI 0•94–1•01), from ischaemic heart disease (0•97, 0•87–1•10), or from cancer (0•98, 0•93–1•02). Findings were similarly null for related measures such as stress or lack of control." So that seems to be the case for women of median age 59. Just as well, since happiness is a largely non-modifiable risk factor.
Lifelines
2539 If you don't have a Lancet subscription, ask a friend or librarian to send you this year's Wakley Prize Essay. It will haunt you. Keep a hanky ready. No more spoilers from me. But do read it.
The BMJ 19 Dec 2015 Vol 351
God bless you one & all
The vagaries of the Christmas post mean that I haven't yet got a printed copy of the Christmas issue. Since it forms an artistic whole, it cannot be adequately judged by comments on its mere verbal content. However, from such as I have seen, I definitely contains some classic articles. I particularly liked the bits on gunslingers' gait, moustaches, Austin Powers teeth, and neuro-imaging to locate the Christmas spirit. Enjoy.
An apology
In last week's blog I used an example from The Lancet to vent my frustration about how two journals in 2015 had not just abandoned but directly argued against the principle of avoiding potential conflicts of interest in their commentators. I pointed out that the editorial on a study of gene therapy for wet age-related macular degeneration was written by Robert MacLaren, a Founder and Director of Nightstarx Ltd, a British start-up company. I would like to make it clear that this was in no way a criticism of Robert, who is a Professor of Ophthalmology at Oxford and an authority on vitreoretinal disease. He has written to me pointing out that Nightstar has no intention of pursuing treatments for age-related macular degeneration and "is actually a University of Oxford spin out company, owned by the Wellcome Trust through its venture capital arm, Syncona Partners. Nightstar is based in offices at the Wellcome Trust and is aligned closely to Wellcome Trust policies. The formation of the company was negotiated between the University of Oxford and the Wellcome Trust. Although I am a director, my role is overseen by the University of Oxford according to the strict guidelines laid down for full time academics, which includes making conflict of interest declarations wherever possible."
Robert's position at Oxford was given in the editorial, and he mentioned Nightstar not because he was writing on its behalf but because he was declaring a potential conflict of interest. As soon as I knew the facts I withdrew the piece as a particularly ill-chosen example to make a point about conflicts of interest. I am more than happy to apologize to Robert.