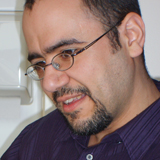 My wife and I have just booked a near extortionate holiday in the UK for the next major school holidays. As usual we were offered "cancellation insurance," just in case something were to happen with either of us or our children that meant we couldn't enjoy our rain drizzled fun in the Peak District. We didn't take the holiday company up on the offer. In fact we rarely take out insurance or extend warranties on anything, apart from the washing machine, which we simply can't do without as a consequence of having three children.
We only have life insurance and house insurance as a prerequisite for getting a mortgage. Our motor insurance is mandatory as well. The conspiracy theory as to whether health insurance will start to be needed in parts of the UK as the NHS becomes privatised is another discussion altogether. There are, however, aspects of our health and future care that we can make assurances for, for the future. That we haven't done so already may be symptomatic of living in a country where the discussion about death is still taboo and difficult. How much more difficult is it to discuss what to do for each other if we were to become as incapacitated as some of the patients that we both look after as doctors.
We should perhaps be thinking now about what we might want if we ever lost the ability to make decisions for ourselves. If, for example, I lost the ability to communicate my wishes, but was still able to hear clearly I would be driven absolutely round the bend by my wife's choice in radio station. The first thing I would stipulate in an Advance Statement was my radio station preference at various times of the day of each week.
There are, of course, far more serious matters to consider if you or someone in your family loses their capacity through illnesses such as dementia, head injury, stroke, or other chronic illnesses. Issues such as preference for type of care, place of care, and advance directives about situations under which you would like to stipulate a ceiling of treatment are more the order of the day for documents known as Advance Statements and Advance Decisions, whose legality is enshrined in the Mental Capacity Act (2005).
These legal documents are known colloquially as Living Wills and there is now a legally sound, online resource to enable anyone to write their own tailored Advance Decision or Statement. Hosted by the registered charity, the Centre for Innovation in Voluntary Action, it uses a stepwise approach to sensitively help ordinary people decide what they would want to happen to them should they not be able to communicate their wishes about their care.
I suppose one could call it Capacity Insurance. Something for me and my wife to consider.
See also:
Samir Dawlatly is a GP Partner at Jiggins Lane Medical Centre. He is on the management board of Our Health Partnership and co-clinical director of QCAPS referral improvement scheme. All views expressed are his own. He can be found on Twitter as @sdawlatly.
Competing interests: I have read and understood BMJ policy on declaration of interests and declare the following interests: I am a member of the RCGP online working group on overdiagnosis.