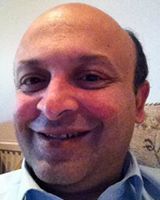 To say that junior doctors are dissatisfied would probably be an understatement. It is now almost exactly 40 years since they turned to industrial strike action as a means of opposing a contract that failed to recognise their professional role. The 1975 strike emerged against the background of strike action from a number of other professions that also included nurses and ambulance crew (1). So what motivates a large number of highly respected individuals to turn into a collective political behemoth of the type that the public is now seeing loom large in the media on an almost daily basis?
Giving junior doctors a more powerful political voice has been critical to their views being heard. In 1973, junior doctors were granted an independent "craft committee" that meant a stronger voice in negotiations. Although strike action resulted in their earnings increasing, it also brought their system of pay more in line with an industrial as opposed to a professional system.
As with the 1975 strike, the background to the current dispute over the junior contract goes back several years but the current unrest has risen against both swingeing austerity and the government's vision of expanding medical cover to seven days a week. Being frontline clinicians, junior doctors are unsurprisingly first in the queue to be seconded to provide an improved level of care to prevent "avoidable" deaths. This "weekend effect" has since become the focus of heated debate and has also opened up the need for a discussion around a whole system change of weekend cover that involves other services that work alongside doctors in diagnosing and treating patients.
Junior doctors are currently being balloted over strike action, having considered on-going negotiations to be unproductive unless the pre-conditions stated in the proposed contract are withdrawn. Ballot papers were sent out on 4 November 2015, with a closing date of 18 November 2015.
In 1975, there was no social media, which has now become a powerful force through which a number of junior doctors have voiced their views. The two questions on the ballot paper ask simply "are you prepared to take industrial action short of a strike?" and "are you prepared to take strike action?" The #yesyes hashtag has been popular with junior doctors on Twitter, although at the time of writing, it can only be speculated as to whether this will sway the ballot outcome following an 11th hour appeal by the government to improve terms and conditions to the original contract. The BMA state that these concessions still stop far short of the need to maintain an adequate level of remuneration for work done, as well as a lack of movement over pay progression and exactly how seven day cover within a "cost neutral" remuneration envelope will be achieved.
There are many parallels between current unrest and the 1975 junior doctors' strike. Both have been about valuing a profession that differs from all others in one important respect, which is the requirement to make timely and complex decisions about people's lives at any time of day or night. The expectation that this decision making should be made to the same high standard around the clock has also carried with it the expectation that such expertise should be rewarded according to the level of training.
Medicine remains a vocation at its highest level, but now sits alongside an ageing patient population, greater regulation of healthcare delivery, and newly qualified doctors who carry with them debts from tuition fees, professional subscriptions, on-call accommodation fees, and increasingly unaffordable housing to boot.
There may be further challenges ahead of any government re-negotiation of the junior doctor contract. The emergence of physician assistants whose starting salaries are higher than newly qualified doctors may offer the government a "better deal" in the long run, but the way in which they support junior doctors in providing safe and effective clinical care remains to be seen.
Even in the 1960s, doctors were emigrating from the UK, in search of better terms of conditions. Whether current resistance to a contract seen as unfair and unsafe is as successful as it was 40 years ago, remains to be seen. Whatever happens, if there is one thing that history has shown us, it is that "the physician's position in society is never determined by the physician, but by the society being served."
References: 
(1) Gordon, H, & Iliffe, S (1977). Pickets in White: The Junior Doctors' Dispute of 1975: a Study of the Medical Profession in Transition. MPU Publications.
(2) Sigerist, H. E. (1933). The physician's profession through the ages. Bulletin of the New York Academy of Medicine, 9(12), 661.
Tony Rao is a consultant psychiatrist at South London and Maudsley NHS Foundation Trust, where he is chair of the BMA Local Negotiating Committee. Both his parents worked in the NHS as junior doctors during the 1975 doctors strike and both were BMA regional representatives. He has also had experience in developing CPD for SAS doctors and in medical education within London Deanery and the Royal College of Psychiatrists.
Competing interests: Chair of BMA Local Negotiating Committee, South London and Maudsley NHS Foundation Trust.