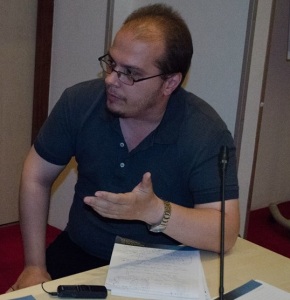 Twelve days have passed since fireworks lit the soundproofing at the Colectiv club in Bucharest, unleashing a deadly combination of fire and toxic fumes over hundreds of concert goers. The death toll has now reached 48, mostly young people, and is likely to increase, given that around 20 others are in critical condition in hospitals. Despite direct warnings from doctors in previous days, the rapid succession of the 16 most recent deaths has shocked the nation.
This tragedy summarizes all that is wrong with Romania today. Politicians concerned about their own interests and those of their entourage, not about the wellbeing and safety of their constituents. Irresponsible or incompetent civil servants, who are underpaid and willing to overlook irregularities for the right price. Complicated, contradictory, and burdensome bureaucracy, which seems made to be avoided, not enforced. Business people endangering the lives of employees and customers for the sake of profit. Young elites forced to accept improper conditions to make their voices heard. And large parts of society that prefer to cooperate with the system rather than fight it.
Tens of thousands of grieving, angry Romanians took to the streets of Bucharest and other large cities last week to denounce such realities which, besides the daily frustrations they generate, have now proven murderous. They have lost confidence in the entire political class and they want nothing less than a system reset. Their first victory: a government which for years has survived corruption scandals involving not just several ministers, but the prime minister himself, resigned after the first night of protests. This triggered extensive consultations with political parties and civil society to identify ways to respond to citizens' demands.
With public attention focused on the hospitals where more than 100 victims were being treated, it's not surprising that the health system has made it on the list of demands. "We want hospitals, not cathedrals!" was one of the slogans being chanted on the streets. It refers to the huge cathedral being built in Bucharest with money from the Orthodox Church (which is exempt from taxes) and with generous support from the government who are eager to win the support of the clergy, especially before elections. Thousands of churches have been built in the country after the fall of communism, while the infrastructure for education and health, two areas which are always proclaimed national priorities, have not enjoyed similar investment. Another demand of the protesters is the increase of the health budget, currently the lowest in the European Union as a share of GDP. These come as the Romanian medical system was named the worst performing in the EU by international rankings. In addition, a Eurobarometer survey last year found that Romanians have the lowest opinion about the quality of healthcare in their own country compared to other European countries. This probably explains why, despite repeated reassurances from health officials, many have feared that Romania can't offer the best care to large numbers of fire victims. Nonetheless, around 35 patients have been transferred to medical facilities across Europe.
It is hard to say to what extent and how fast pressure from the street will lead to changes in the healthcare system, which is so complex and has so many fundamental problems: poor infrastructure, massive migration of health personnel and the a widespread practice of informal payments which undermines the doctor-patient relationship—to name a few.
Some things do seem to have changed already in the neglected areas of public safety and health. Authorities have begun to assess whether businesses comply with fire safety rules; the disaster was a reality check for some owners, who have shut down their clubs voluntarily; and the relevant legislation will be reviewed. As the challenges of giving emergency care to large numbers of people at a time become apparent to decision makers, a stalled consolidation programme for hundreds of earthquake prone buildings in Bucharest will hopefully be brought back on track.
And a bill on indoor smoking ban was reintroduced in the political debate after NGO supporters have underlined its relevance for fire safety measures: no owner is going to install fire sprinklers in clubs full of cigarette smoke. (To put things into perspective, it is estimated that 115 Romanians die each day from smoking related diseases—far more than those killed in fires.) One of the people involved in a campaign to adopt the law tells me that many MPs are flocking to support it, after being helplessly stuck in Parliament for more than six months. Or how the Speakers' cabinet doors suddenly opened to discuss a topic that he had previously ignored. She is happy that the bill is likely to be passed soon, but she knows that this is only due to a mix of the usual opportunism and a new feeling that our elected officials seem to be experiencing—outright fear.
These might all be steps in the right direction for now. The real, long term challenge of the post-Colectiv Romanian society, however, will be to discover a genuine sense of responsibility for the health and life of its citizens.
Mihail Călin, MD, is a Romanian health and medical journalist.
Competing interests: I declare that I have read and understood BMJ policy on declaration of interests and I have no relevant interests to declare.
You can follow him on Twitter @MihCalin