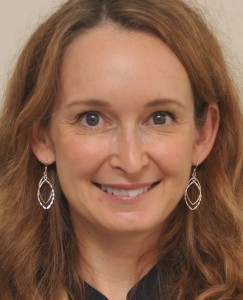 For its first ever conference, the World Association of Medical Editors (WAME) chose New Delhi, India as the inaugural location—a reflection of the global nature of medical science and publishing, and to emphasise the organisation's growing commitment to global health.
Over three days this past week, 220 delegates from 17 countries learned about professionalism and ethical issues (including addressing research misconduct); practical issues in medical journal editing (including setting up an editorial office and harnessing digital technology); and the role of the medical editor in global health. There were a series of workshops providing training in editorial processes and best practices.
The scientific programme, as a homage to it being WAME's 20th year anniversary, looked back and forward on the state of medical publishing. Two of its founders, Robert and Suzanne Fletcher, shared their experience as editors of Annals of Internal Medicine as well as the impetus for developing WAME, which was to be a virtual organisation so that editors from all around the globe could participate in and learn from discussions on the WAME listserve. Another founder, George Lundberg, former editor in chief of JAMA, offered his wisdom on professionalism in medical editing.
Looking forward, and recognising the emergence of low- and middle-income country research, the challenges and opportunities for local, regional, and small journals were discussed at length. Peush Sahni, the editor of the National Medical Journal of India, was the driving force behind the conference this year.
The many poster presentations from developing country journals are depicted and summarised by Ravi Murugesan. Slides from the panel discussions will be posted at the WAME conference website shortly.
Several sessions highlighted the changing role of the medical editor, particularly in light of globalisation—speakers emphasised that as the 21st century advances, we will see much more locally generated knowledge flowing into the medical literature, to support public policy development and healthcare practice. The whole world will benefit, said K. Srinath Reddy, president of the Public Health Foundation of India, who spoke in a special session on global health.
"But are editors just 'neutral' custodians of the global knowledge pool," he asked. "Or should they have a different role in advancing science and equity?"
Science must have social value and relevance, he said. So editors, as "agents of knowledge diffusion" can help build a bridge between science and policymakers and practitioners. Reddy emphasised the purpose of research to provide evidence based, context specific, culturally appropriate, resource sensitive and equity promoting knowledge. Journals and editors can be actively engaged in helping with the translation of this knowledge. Our role may require us to be objective, but we do not need to be neutral. Journal editors need to actively engage with debates.
To achieve this role he set two tasks for the audience of editors: 1) to ensure more of a place for demand-driven research—that which meets the needs of policymakers and practitioners and 2) to publish and promote more transdisciplinary research, since global health problems are complex and solutions require insights across fields of medicine, epidemiology, economics, implementation science, and social and behavioural science.
I prepared a Storify summary of the twitter activity around the WAME conference.
Jocalyn Clark (@jocalynclark) is a long time member of WAME, and former editor at The BMJ, PLOS Medicine, and Journal of Health, Population and Nutrition in Dhaka, Bangladesh.

Competing interests: The author has no further interests to declare.