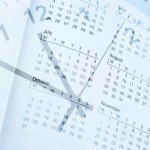 • Updated analysis of weekend hospital admissions
Nick Freemantle and colleagues report on an update of their 2010 study of all NHS hospital admissions in England which showed that admission at the weekend (Saturday and Sunday) was associated with an increased risk of in-hospital death compared with midweek admission. Their new analysis on 2014 data shows that, although fewer hospital admissions occur at the weekend, patients admitted on Saturday and Sunday are sicker and face an increased likelihood of death within 30 days even when severity of illness is taken into account. Moreover, they also detected a smaller increased risk of 30 day mortality among patients admitted on Friday and Monday, suggesting a more generalised "weekend effect."
• Causes of the "weekend effect"
Paul Aylin discusses the possible causes in an accompanying editorial. An obvious criticism of these studies is that patients admitted at the weekend are simply sicker. But he thinks that careful case mix adjustments and studies on elected surgery point towards reduced services inside and outside the hospital as a possible explanation. But he cautions against hasty conclusions, as this possible mechanism has not been studied directly.
• Will seven day working in hospitals save 6000 lives a year?
Probably not, says Martin McKee, analysing the evidence for this claim made by health secretary Jeremy Hunt. He cites studies showing that seven day working in stroke services did not reduce mortality. The weekend effect is real, but the question is how much of it is really avoidable.
Wim Weber is European research editor of the BMJ.