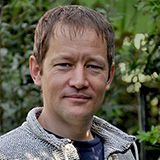 As a patient involved in the development process, I hope that these guidelines for Type 1 diabetes in adults have a powerful, positive effect on the lives of many living with type 1 diabetes in the UK. The guideline acknowledges how infuriatingly individual and fickle type 1 diabetes can be for each person, and how important it is for people with the condition to be empowered in their own self-management. This guideline allows me to measure my own care against an authoritative world-class standard. The version written specifically for patients and public makes it easy to apply in my own situation and ask the right questions of my healthcare providers, clinic, and GP.
Of course, without effective implementation in different healthcare settings, this guidance cannot make the positive difference we hope for. And with some recommendations, particularly the new blood glucose targets, it is important that the guidelines are implemented in the right way to avoid any potential discouragement.
In some ways that rather reflects the experience of living with type 1 diabetes day-to-day. Forever striving for elusive and, at times, seemingly impossible improvements, while disaster and downfall lurk around every corner, sapping your enthusiasm and making you wonder whether it's worth the effort.
Of all the long term conditions that might have come my way though, in some ways I feel "lucky" to have been diagnosed with type 1 diabetes. I'm not in "control" of all the factors which affect my blood glucose levels but I can at least work on "managing" them and this guideline really supports that, particularly with the following:
Structured education

According to the National Diabetes Audit only a fraction of people with type 1 diabetes have attended or been offered Dose Adjustment For Normal Eating (DAFNE) or an equivalent course. Diabetes is often unpredictable, and effective training in matching carbohydrates to insulin doses, food and insulin absorption profiles, corrections, exercise, hormones, alcohol and sick-day rules is essential in balancing the many variables that go into managing blood glucose results. This applies to everyone with type 1 diabetes—whether diagnosed for a matter of months or twenty years, whether they have heard of DAFNE or not, and whether they think they need it or not. Type 1 diabetes can be a very isolating condition, many who attend these courses will be meeting others facing the same daily struggles for the very first time. The value of this peer interaction should not be underestimated.
Blood glucose monitoring
Having a GP who understands how vital test strips are for people living with type 1 diabetes is a huge help. Type 1 diabetes cannot be relied upon to behave itself from one week to the next. The same food and doses can sometimes lead to frustratingly varied results, and the ability to monitor and adjust on an ongoing basis is crucial when playing at being your own pancreas. The new test strip recommendations reflect evidence showing that increased testing frequency correlates with improved outcomes, and still remains cost-effective even at intensive levels.
HbA1c targets
From a patient perspective, it is vital that the HbA1c target of 48mmol/mol (6.5%) "to avoid long-term complications" is read alongside the recommendation to establish an individual target for each person. This new target is aspirational, with genuine benefits for the avoidance of complications, but for some it will sound like an impossible dream. Far from being a "failure stick" to beat us with though—I hope that this recommendation becomes a source of support for anyone who has the time, skill, good fortune and technology to aim for a sub-7 A1c. And that the recommendation that follows it promotes a tailored programme of support, strategies, and treatment options for everyone to achieve their own personal balance between diabetes management, results, and still having a life.
Mike Kendall has been living with type 1 diabetes for over 25 years and was one of two patients on the Guideline Development Group for type 1 diabetes in adults. He is passionate about individualised care, peer support, and writes about his experiences of living with type 1 diabetes at www.everydayupsanddowns.co.uk
Competing interests: Honoraria and travel/accommodation/subsistence expenses for membership of NICE Guideline Development Group, Type 1 Diabetes, Adults, Attended Diabetes UK Professional Conference 2015 as part of a social media team (travel and accommodation only), member of Abbott Diabetes 'Bloggers and Patient Advocates' Group (travel only), member of Medtronic 'Bloggers and Patient Advocates' Group (travel only), Trial of Abbott Freestyle Libre for 28 days (September 2014), Trial of Medtronic MiniMed 640G pump/CGM for 64 days (June 2015).