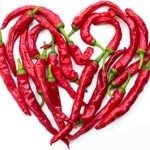 • Nutritional epidemiology
As we learned this week that eating chillies could make us live longer, The BMJ's acting head of research, Elizabeth Loder, discusses the pitfalls of nutritional epidemiology. High quality trials are scarce, and the many observational studies are prone to recall bias, as explained by John Ioannidis in a recent editorial. As now emerges, the low cholesterol, low fat diet was probably not that beneficial after all and it will disappear from the new US dietary guidelines.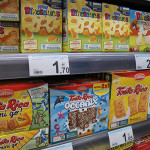 • Dangerous liaisons between the food industry and health institutions
If one wonders how dietary guidelines are drawn up when the research is shaky, this news piece by Aser García Rada might have some answers. The VSF Global Food Justice, an organisation that aims to curb agribusiness and defend food sovereignty, has published a report highlighting unhealthy links between the food industry and Spanish health institutions. It details sponsorship of the Spanish Association of Pediatrics by food companies such as Artiach, Nestlé, Danone, and Coca-Cola Spain.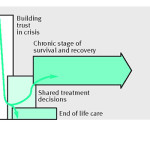 • Trajectory of severe brain injury
Seattle neurologist Claire Creutzfeldt and colleagues describe the difficulties in caring for patients with severe acute brain injury. As these patients are often unable to communicate, providers must quickly develop a trusting relationship with patients and their families. This is not always simple, as our healthcare systems are geared towards shorter hospital stays and faster discharges.
• Effective ovarian cancer treatment underused in the US
Michael McCarthy reports on a new study that found that less than half of US women eligible for intraperitoneal and intravenous chemotherapy for ovarian cancer are actually receiving it. And this is already six years after the US National Cancer Institute issued a special clinical announcement encouraging the use of these treatments.
Wim Weber is European research editor for The BMJ.