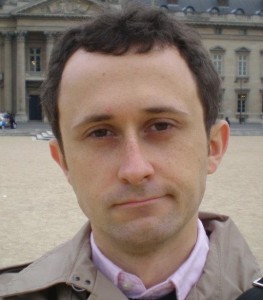 Once again the NHS approaches the first week of August, specifically changeover Wednesday—when freshly tempered medical school graduates throughout the UK auspiciously start their first days working as bona fide junior doctors. But we often forget that changeover day also marks the no less important occasion when many doctors in training become ever so slightly more senior doctors. The importance of that other transition doesn't get nearly the celebration it deserves.

Nowhere is that rise to slightly higher rank more momentous than in the transformation from a fresh, green behind the ears, house officer to a grizzled, veteran senior house officer (SHO).
Picture it this way: if medical school were a caterpillar, then foundation year one would be the cocoon on the way to becoming a beautiful senior house officer butterfly. However, with great power—such as full registration bestowed by the General Medical Council—comes great responsibility. As a soon to be second year core medical trainee—essentially a senior, senior, senior house officer—I want to give a few pointers as to what freshly minted SHOs can expect.
First off, congratulations on surviving your first year as a doctor. Being a house officer is like being the oil that keeps the machinery of medicine running. It may not always be glamorous, and at the end of the day you may feel as though you've been ground down by the gears you're helping to turn, but you've made it to the next level.
Those among you who are now doctors in their second year may expect to be no longer at the bottom rung of the medical hierarchy and will soon impress the newest batch of house officers with tales of your bravery and gumption—but: surprise! Specialties such as accident and emergency medicine, otorhinolaryngoloy, and neurology, with all their excitement, are still probably too much of a jump into the deep end for dewy eyed, recent graduates. So unfortunately, there will be no one you can boss around. But on the flipside, you now have the battle hardened stoicism to look into a commode, diagnose melaena, refer to medics, and go for lunch without skipping a beat. Meanwhile, in other rotations away from the confines of the hospital, such as general practice, a senior house officer is even more of a lone wolf. Your victories will be unknown to the medical community at large—much like those of a secret agent.
More seriously, the step up the ladder to SHO brings increased responsibility and accountability. For many, it may be their first time working overnight, as more and more NHS trusts have taken house officers off the night time rota. You will often become the first point of escalation for any house officer unsure of what to do, despite your still being in the first half of your training. It won't be easy, and the pressure of accountability is something that you will have to get used to. But rather than feel like you're being squeezed from all sides, imagine that you're on your way to becoming a diamond! Use the knowledge you do have, and never be afraid to confer with other SHOs, who may be more senior than you, and with registrars and consultants.
One of the least fortunate aspects of the rise to SHO is that all too often the conviviality and socialising of your first year working in medicine will fade as you all continue your careers. For many different reasons: marriage, subspecialisation, and, perhaps most importantly, the lack of a deep sense of camaraderie building fear: in all likelihood, you will not feel as deep a bond with your new colleagues. But this is, of course, not written in stone, and the bonds you forge throughout your career depend more on what you are willing to put in anything else.
All in all, as SHOs, you will soon become even more integral to the smooth operation of the NHS. So long as you take what you've learned, realise that you still have a lot more to learn, and have some fun along the way, everything should be alright. Congratulations on making it this far, and good luck for making it even further.
Martin Kaminski is a core medical trainee at King's College Hospital NHS Foundation Trust.
Competing interests: None declared.