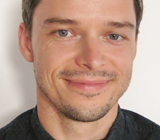 I've been troubled by our modern concepts of quality in healthcare recently. In these austere times, we are all taking a harder look at the care we deliver and are asking ourselves, is it worth it? Driving down cost to improve services is widely recommended and pursued. Donald Berwick's "Triple Aim" of improving services involves "improving the experience of care, improving the health of populations, and reducing per capita costs of healthcare." But is it right to equate improving quality with cost reduction?
Comparing healthcare to other industries can help us to think about new ways of delivery. We have seen examples of this by taking lean methodologies from the automotive industry, and the use of safety checklists from aviation. So how do concepts of quality measure up? I'm guessing the fashion industry, and luxury goods (areas I know precious little about I might add) would assert that quality costs. A high end product carries higher cost—if you want quality, you've got to pay for it. No doubt some products are overpriced, but there is a general assumption that cost and quality carry a positive correlation.
An alternative model might be supermarket retail, where large powerful providers compete with each other over costs of products to attract more custom. Higher quality can be provided at lower cost by using efficiencies of procurement, back office functions and other system innovations. In these cases, quality and cost can be negatively correlated and everybody (other than perhaps the product producers) wins.
I've been left wondering which is the better comparison. You don't have to be around in the NHS long to see inefficiencies in a huge and complex system. It's tempting to use supermarket style streamlining of our processes to support service delivery, and makes sense for both patients and staff. But what of the types of high end, bespoke care that we sometimes provide? Can cost be driven down there too?
My own field of mental health is full of dilemmas around this. For patients with severe and enduring conditions, what does good quality look like? We have a difficult time describing outcomes, which makes it harder to determine effectiveness. Some bio-psychosocial interventions we provide carry huge cost when you include services like specialist placements in the community or residential care. At a local level, costs can be managed by good commissioning and contracting, but at an individual level it is much harder. Talking to someone about moving on from their current home to a place where they will have more independence, but less support can be a challenging conversation no matter how costly the placement is or how well they're doing.
It comes down to forming opinions about what constitutes good care, and what is good enough. As clinicians we have a responsibility to use resources wisely, but we must also act in the best interests of patients. These dual responsibilities bring both benefit and burden. Benefit in that we can be well placed to spot ways of doing things better, yet burden in being under pressure to withdraw or disrupt care. Such dilemmas are hard. I'm sure quality wins out over reducing cost in many instances.
If now is the time to cut back on some of our high end services, clinicians may not be best placed to make these tough decisions. Farming this work out to other organisations may back fire with poor quality outcomes and harm to patients. Other processes such as peer review (both patient and professional) may be needed to give us alternatives and hold some of our costly decision making to account, but I can't see any easy answers or quick wins. Perhaps we need to acknowledge that even in healthcare, sometimes quality costs.
Billy Boland is a consultant psychiatrist and associate medical director for quality and safety at Hertfordshire Partnership University NHS Foundation Trust. You can follow him on Twitter @originalbboland
Competing interests: I declare that I have read and understood BMJ policy on declaration of interests and I have no relevant interests to declare.