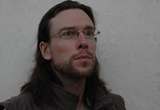 The studio audience of BBC Question Time applauded and health secretary Jeremy Hunt appeared to wriggle with delight when a member of the public asked whether patients should be charged if they miss their appointment in general practice. "I don't actually have a problem in principle with the idea of charging people for missed appointments," the health secretary said.
His remarks were reported by news sources the next day. But a Downing Street spokesperson swiftly announced that the government had "no intention" of charging for missed appointments. "Bigmouth strikes again" decried the Mirror in its report of how "the millionaire Health Secretary" had been "slapped down by David Cameron" for his suggestion that "sick and vulnerable people should pay for any doctors' appointments they miss."
The most vulnerable would certainly be hardest hit. Studies have shown that the people most at risk of missing appointments are the poor (who are more likely to have to deal with public transport and difficulties getting time off work in order to attend appointments, and are less likely to be doing jobs in which they can easily make phone calls to cancel appointments), those with mental health problems (people for whom self-help strategies may not be optimal, whose condition may cause inertia or anxieties about leaving home, or who may simply have concerns about the stigma associated with presenting their symptoms), and people with addiction problems.
Yet Jeremy Hunt believes that missed GP appointments cost the NHS £162m each year and he asserts that everybody should take "personal responsibility" for our limited NHS resources. But the defence of economic resources occurs here at the expense of a principle that is surely fundamental to the NHS: sick and vulnerable people are not to be held personally responsible for NHS resources; rather, we as a society are collectively responsible for care of the sick and vulnerable. Our responsibilities are met by means of the NHS, which must remain true to its principles if its resources are to remain worth defending.
The health secretary's arguments ignore the stark fact that the most vulnerable people in our society are rarely in a position to take on personal responsibility for NHS resources and often struggle to exert control over many aspects of their lives. Accordingly, many find appointments difficult to attend. Scheduled appointments are, however, only one way of organising primary healthcare services. An appointment-based system works well for many patients and tends to be favoured by healthcare providers, but it does not suit all patients groups, some of whom may find it easier to engage with walk-in services. Missed appointments may signal our services failing some patients at least as much as they represent patients failing the services.
Finally, Jeremy Hunt's calculation of the cost of missed appointments to the NHS appears to be premised on the idea that if a patient does not turn up to their appointment their GP will sit idle, wasting NHS resources, rather than investing the available time in other patients or clinical tasks. Those who work in general practice will find this suggestion startlingly ill-informed, if not insulting.
Yet despite reports of the health secretary's slapping down by the prime minister, a poll in January this year found that 79% of the public supported the idea of charging patients for missed GP appointments; echoing the findings of a 2013 Kingsfund report. The proposal seems to be a vote-winner. Sadly, the public value placed on the NHS permits the easy vilification of marginalised groups who can be framed as "abusing" services. We have witnessed something similar in relation to the benefits system. And we have surely not heard the last of suggestions to charge patients who do not attend their GP appointments.
Andrew Moscrop is a general practitioner.
Competing interests: None declared.