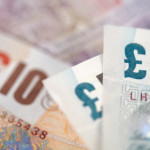 • The stretch on NHS resources may reach patient's own pockets, the health secretary has announced. Speaking on BBC1 Question Time on 2 July, Jeremy Hunt emphasised that the introduction of greater patient responsibility was paramount and that those who missed their appointments should be informed of how much it cost the NHS and they may potentially be billed for the time. With estimates suggesting that "missed GP appointments cost the NHS £162m each year and missed hospital appointments as much as £750m a year," Hunt urged that "we do have to take a personal responsibility for the way that we use NHS resources."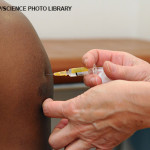 • Seattle journalist Michael McCarthy reports on California's end to all vaccine exemptions on the basis of religion or personal belief. California is now the third state in the US, joining West Virginia and Mississippi, to limit exemptions to purely medical reasons, such as allergies to vaccine components. Under the new law SB277, signed by Governor Jerry Brown on 30 June, unvaccinated children in the state will not be allowed to attend school or day care programmes unless they have been given the ten required immunisations. While governmental opposition to the bill has been fierce, a poll released in May by the Public Policy Institute of California found that when asked how they felt about requiring children to be vaccinated to attend public school, two thirds (67%) of respondents agreed with the new guidelines.
• Sorry seems to be the hardest word for team leaders, according to president of the British Geriatrics Society, David Oliver. Subsequent to investigations into failings in care at Mid Staffordshire NHS Foundation Trust, recommendations for "transparency" by Robert Francis QC have improved hospitals openness and honesty when it comes to complaints and feedback. In June this year, the General Medical Council and the Nursing and Midwifery Council issued joint guidance to encourage doctors, nurses and midwives registered with them to use first person language when apologising to patients or their families, rather than evasive formulaic terms.
• Two rapid responses this weekend comment on two separate women's health articles published in recent weeks on the poor treatment of women with HIV in Indian hospitals and the use of HPV screening as a test for cervical cancer.
Emma Hayes is publishing administrator, The BMJ.