Attracting, distributing, and retaining health workers remain a challenge in Nepal. In 2011, Nepal had 0.04 doctors and 0.23 nurses per 1000 people, against a World Health Organization benchmark of 2.3 health workers per 1000 people. A survey conducted in 2013 revealed that only about 50% of sanctioned posts for doctors and nurses were filled in district hospitals. Overall, two thirds of sanctioned posts were filled in hospitals and lower level health facilities.
Nepal's already crippled health system was further aggravated by the 7.8 Richter scale earthquake on 25 April and a strong aftershock of 7.2 on 12 May 2015. A total of 8841 deaths including 18 health workers, 22 309 injuries including 75 health workers, and 117 000 displacements have been reported as of 26 June 2015.
Many health workers have been affected personally because of the loss of their family members, friends, or property in the affected districts, which adds further strain to service delivery.The absence of a clear strategy to motivate and retain health workers in this post-disaster situation is likely to result in absenteeism and the poor performance of available health workers.
The country already faced multiple obstacles in delivering health to its population, but the earthquake has brought about new sets of challenges, such as delivering psycho-social support, services for injured patients, and fulfilling rehabilitation needs.
Examples from other countries show that once foreign medical teams leave a disaster site, the ensuing shortfall in resources is often not filled with more health workers, meaning that existing health workers are left delivering overloaded services and gaps in service coverage and quality start to emerge.
The current number and skill mix of public sector workers in Nepal cannot meet the country's emerging health needs. Furthermore, the priority health programmes of Nepal's Ministry of Health and Population (MoHP) are likely to face resource shortages due to diverted focus and the need to reconstruct and rehabilitate the country's public health infrastructure and systems.
We offer some recommendations to tackle this crisis. Firstly, Nepal needs to deploy additional health workers with an appropriate skill mix, either by creating new posts in the public sector's existing healthcare delivery system, or by offering needs based, multi-year, local recruitment at the institutional level in order to revitalise primary healthcare.
Secondly, strategies for the motivation, retention, and training of health workers need to be designed to boost their performance and to address Nepal's emerging health needs.
Thirdly, a separate division within Nepal's public sector that coordinates activities around human resources for health (HRH), and which oversees HRH development and HRH relations, seems imperative. Taken together, this crisis offers an opportunity for Nepal's government and external development partners to rethink and to invest in a stronger human infrastructure, which will help build a sustainable health system in Nepal.
Disclaimer: The opinions expressed in this blog are those of the authors and do not necessarily reflect the views of the organisations they are affiliated to.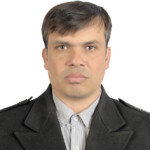 Suresh Mehata is a research adviser in the Nepal Health Sector Support Programme at the Ministry of Health and Population, Government of Nepal.
Competing interests: None declared.
Yuba Raj Paudel is a monitoring and evaluation officer in the Nepal Health Sector Support Programme at the Ministry of Health and Population, Government of Nepal.
Competing interests: None declared.
Krishna Aryal is a research officer in Nepal's Health Research Council at the Ministry of Health and Population, Government of Nepal.
Competing interests: None declared.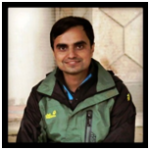 Deepak Paudel is a health adviser at the UK Department for International Development.
Competing interests: None declared.