• Weekend access to GPs
A half of the members of the public think that providing weekend access to GPs should be a priority for the NHS, a YouGov poll has shown. Of 2052 adults who responded to the survey, 54% said that the NHS should make provision of access to GPs at weekends a priority for its work over the next five years. Care of elderly people was the most popular of a range of choices for prioritisation, with 57% of respondents saying that it should be a priority for the NHS over the next five years.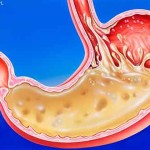 • Gastro-oesophageal reflux disease
In a practice article, John Maret-Ouda and colleagues look at what the most effective treatments are for severe gastro-oesophageal reflux disease. They advise readers to treat severe gastro-oesophageal reflux disease with proton pump inhibitors first line, as these drugs are effective and carry a low risk of severe complications compared with fundoplication. If response to proton pump inhibitors is inadequate after eight weeks, the authors recommend considering surgical treatment with fundoplication, especially in young, physically fit patients whose treatment is likely to continue for a long time.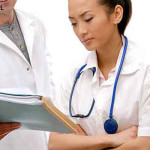 • Leaving training
BMJ Careers reports today that all doctors who choose not to move straight from the foundation programme into specialty training are to be surveyed. The findings will be used to help improve the careers advice given to doctors in training. The BMA has been asked to work with appropriate bodies to survey "all foundation year 2 doctors who opt out of progressing directly into specialty training." The request formed part of a motion on training and education that was carried unanimously at the BMA's annual representative meeting in Liverpool on 24 June.
Tom Moberly is the editor of BMJ Careers. Follow Tom Moberly on Twitter @tommoberly