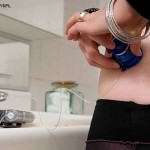 • Insulin pumps
Isabelle Steineck and colleagues have investigated the long term effects of insulin pump therapy on cardiovascular diseases and mortality in people with type 1 diabetes. They studied 2441 people using insulin pump therapy and 15 727 using multiple daily insulin injections. They found that insulin pump therapy was associated with lower cardiovascular mortality than treatment with multiple daily insulin injections.
• Industry gender bias
A US study has found that female physicians who have financial ties with the biomedical and pharmaceutical industry are paid significantly less than their male counterparts. Even after controlling for such factors as specialty, age, and institutional reputation, female physicians received about $3600 (£2270; €3160) a year less than male physicians. The disparities in payment were seen in almost every kind of industry tie, including money for meals, reimbursement for attendance at educational events, and speakers' fees.
• High grade cervical lesions
The incidence of high grade cervical lesions in young women in the United States has fallen, a new analysis has found. Researchers reported in the journal Cancer that this may be caused by the introduction of the human papillomavirus (HPV) vaccine, but may also be due to changes in screening guidelines. From 2008 to 2012, 9119 cases of high grade cervical lesions were reported among 18 to 39 year olds as part of a sentinel system for the US Centers for Disease Control and Prevention.
Tom Moberly is the editor of BMJ Careers. Follow Tom Moberly on Twitter @tommoberly.