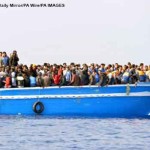 Migrant access to the NHS
In their feature, Lilana Keith and Ewout van Ginneken voice strong concern over the "dehumanisation" of migrants and the potential negative impact of changes to accessing the NHS that came into effect in April 2015. The authors suggest that the UK government's plans to consult on expanding the policy to cover emergency and primary care for undocumented migrants should be actively reversed.


There are already two rapid responses to the feature, commending the article and also clarifying specific points of the current policy. Why not join the discussion and submit a rapid response to us. There is also a fantastic map infographic to go with the article.
• Shape of training
More professionals have added their concerns in response to the shape of training review. See more in letters and the rapid responses online.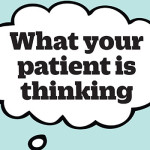 • Careless words
In the latest in the series of what your patient is thinking, Marije Klein depicts just how detrimental casual, throw-away remarks made by health professionals can be for establishing and maintaining trust as a patient.
• Research ready to impact on practice
In a systematic review and meta-analysis, Thorlund et al conclude that their findings do not support the practise of arthroscopic surgery for middle aged or older patients with knee pain with or without signs of osteoarthritis.
In a linked editorial, Andy Carr asks if we are close to having the evidence to change practice and stop conducting knee arthroscopy completely. He discusses the possible role of myside bias contributing to the high rates of knee arthroscopy still performed (more than 700 000 knee arthroscopies are done in the United States and 150 000 in the United Kingdom annually), and the evidence that while there is short lived improvement following the procedure, this often does not compare favourably to placebo treatment once the risks of the procedure are considered.
Emma Parish, editorial registrar, The BMJ.