• Saying the "D" word
The global population is rapidly ageing and, as a result, dementia is now a major concern worldwide. Robinson et al summarise current evidence and best practice in the diagnosis and early intervention in dementia care, with helpful tips for GPs who are often the first point of contact for patients and carers.
• Cervical cancer in older women
Sherman and colleagues argue that the upper age limit for cervical screening needs to be raised. Women over 65 account for a fifth of new cases of cervical cancer and half of deaths in the UK.
• Pregnancy risks for women with endometriosis
Women with endometriosis have a higher risk of miscarriage and ectopic pregnancy, a large cohort study has found. These women who maintain a pregnancy for more than 24 weeks face further risks, including a higher risk of placenta praevia, bleeding before and after birth, and caesarean section.
• Becoming extinct
Postmortem examinations are now carried out in just over half of 1% of all UK hospital deaths, with the procedure now non-existent in a quarter of NHS trusts, a survey published in the Journal of Clinical Pathology has shown.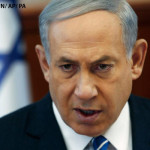 • Doctors at the frontline
The chairman of Israel's medical association, Leonid Eidelman, and the Physicians for Human Rights-Israel organisation have objected to a new law that would require them to force feed prisoners on hunger strike. Eidelman said: "We will not agree to such a law that places physicians at the front where they don't belong, both as a group and as individuals, in complete violation of their professional and ethical responsibilities."
Cath Brizzell is head of education, The BMJ.