Here's what is new on thebmj.com today.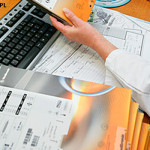 • Selective reporting in trials of high risk cardiovascular devices
Do regulators trust the medical literature as a source of unbiased knowledge? I would be surprised if they do after reading a research paper by Lee Chang and colleagues. This team of academics searched the US Food and Drug Administration's (FDA) website for a list of trials submitted to the regulator for 106 cardiovascular devices approved between the year 2000 and 2010. They could only ascertain that about half (49%) had been published by the end of 2012.
And for the 51% of trials that were published, only about half the time (45%) were primary outcome results reported the same in the literature as reported by the FDA. For 17 of 152 primary outcomes identified, or 11%, the primary outcome reported in a peer reviewed journal was "substantially different."
So what—or who—should we trust: the FDA or the journal publication?
• Selective clinical trial reporting: betraying trial participants, harming patients
In an editorial, founder of consumer rights advocacy group Public Citizen, Sidney Wolfe, comments on the discrepancies in reporting of cardiovascular devices. His piece should remind us of how much work remains to be done to overcome these problems. Wolfe points to a little known letter written in 2013 by the US pharmaceutical trade organization. The letter documents the group's opposition to the European Medicines Agency's far reaching data disclosure policies—an interesting contrast to its public declarations that same year in favor of research transparency.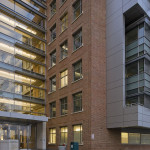 • Disclosing bad news about medicines—whose responsibility is it?
The FDA has opened its vaults a little and published research today that only it can—because only it has the dataset. A team led by FDA associate commissioner for public health strategy and analysis, Peter Lurie, allows us a rare glimpse of an obscure regulatory document called a "complete response letter," or CRL. CRLs are issued to drug companies when the FDA decides not to approve their marketing application, and includes all the reasons the FDA has for refusing approval. But the FDA treats CRLs as a secret, and does not make them public. Consequently, the only public information that generally exists explaining the FDA's reasons for rejecting the application are what a sponsor chooses to say in a press release.
Lurie and colleagues compare CRLs to press releases and, as will come as no surprise to those following the open data movement, find much lacking. Nearly one in five (11 of 61) CRLs had no corresponding press release—analogous to complete non-publication of trials. Another one in five (13 of 61) of press releases "did not match any statements from the [CRL] letters." All told, the vast majority (86%) of statements did not appear in press releases. And not a single sponsor publicly released the actual CRL.
The FDA spends months evaluating a single marketing application. It is a huge loss to the public when all records of those investigations—including the very specific reasons the FDA has spelled out rejecting approval—are locked away. Lurie and colleagues have quantified how much information is lost—but as they write, until the letters are made public (either by sponsors or the FDA), or until press releases get a lot more detailed, we will remain in the dark.
In the meantime, let's hope the FDA continues to conduct research that helps pinpoint the many problems of the research enterprise.
Peter Doshi, associate editor, The BMJ.