• Paid for by the NHS, treated privately 
In one of his regular data briefings, John Appleby, chief economist at the King's Fund, looks at how much non-NHS providers contribute to NHS care. Decent data on this area is a relatively new phenomenon, he writes, but over the seven years since 2006-7 the proportion of NHS patients treated by non-NHS providers has risen from around 0.5% (73 000) to 2.6% (471 000) of all inpatient episodes. For outpatient care, the proportion has risen from 0.2% (123 000) to 5.5% (4.5 million).
Trauma and orthopaedic inpatients are most likely to be treated by a non-NHS provider, with one in eight episodes of care provided in this way. And some 88% of the market is covered by seven private providers, with Ramsay Health Care accounting for a quarter of all non-NHS provider inpatient episodes.
The proportion of NHS work carried out by non-NHS providers is small and any growth may in fact be increased reporting, writes Appleby.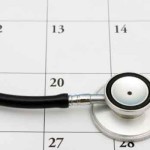 • Manchester expands seven day general practice
News reporter Gareth Iacobucci reports that Greater Manchester will become the first area in England to roll out full seven day general practice services by the end of 2015, after an evaluation of pilot schemes showed a 3% reduction in emergency department activity.
Not all general practices will have to participate in the scheme or be open seven days a week as it will operate primarily through hubs and federations of practices. It will differ from standard out-of-hours care as patients will be able to book appointments and patient records will be shared.
Tracey Vell, chair of the Association of Greater Manchester Local Medical Committees, said GPs were initially wary of the plans but had received reassurances on funding and arrangement.
"It's commissioned and funded separately, which means individual practices are not overwhelmed, making workload pressures worse," she said.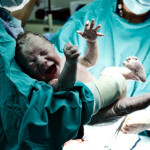 • The long term risks of caesarean delivery
In an analysis piece, Jan Blustein and Jianmeng Liu consider the risks of caesarean delivery for long term child health. Of course, caesareans can save the lives of both mother and baby but are all caesareans necessary?
In emergencies, of course, the choice is clear. "But in cooler moments, such as repeat or maternal choice of caesarean, it makes sense to consider the risks and benefits of caesarean versus vaginal delivery, just as we would for other medical treatments," they write.
In the past, concerns around caesareans have largely focused on neurological impairment, but recent research shows that children delivered by caesarean have a higher incidence of type 1 diabetes, obesity, and asthma. An assessment of these risks should be taken into account when guidelines on caesareans are being drawn up, they write.
Anne Gulland is a freelance journalist at The BMJ.