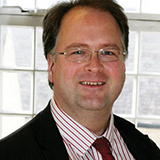 The media have called this the "first major speech" in this brand new Conservative majority government. Prime Minister David Cameron, with five years of power ahead of him, decided to focus on the NHS, and, in particular, he focused on one particular aspect—seven day working. Trailed in the Tory manifesto and now offered to the nation it sounds appealing, but as is usually the case with many things Mr Cameron does, most of it doesn't stand up to proper scrutiny.
Here is my seven point plan for Mr Cameron's seven day NHS:
1. Get the five days right first—If the government wants to make the NHS work safely and efficiently seven days a week, then it might be a good idea to get the five days of Monday to Friday working well beforehand. At the moment the NHS is in dire straits, struggling financially with medical, nursing, and allied staff leaving or retiring early in their droves. What was the adage Mr Cameron likes to use—fix the roof while the sun is shining? Well, the sun isn't shining much in the NHS, but you certainly need to fix the roof Mr Cameron and pretty sharpish.
2. Sort social care out—The huge top down austerity driven cuts to local authorities has led to massive cuts to social care. This has led to social care being cut to the bone, and many older and vulnerable patients left alone or with haphazard 10 minute visits from zero hour contract care workers who have to dash from client to client in order to make any sort of living. If you want a seven day NHS, Mr Cameron, then you need to properly fund social care as these patients are increasingly unwell and needing more NHS care. And with inadequate community services for them, they languish in hospital beds, unable to be discharged safely to the community
3. Invest in your NHS staff—Many nurses, for example, have been left with 0% pay increases repeatedly during the coalition years. MPs, meanwhile, received a 10% pay rise during the coalition reign of power. Nurses' pay has fallen back hugely, and they feel undervalued and demoralised. They were pilloried for failures that were not of their doing. Many scandals in the NHS in recent times have been owing to the fact that hospitals chased foundation trust status at all costs, forgot and disinvested in patient care, and forgot to support and care for the staff looking after those patients. Many health professionals are becoming unwell now because they cannot give any more to the job they love.
4. Get your workforce planning sorted—Mr Cameron said at his press conference: "We are training and hiring many more GPs right now." Errrr, no you are not, Mr Cameron—one third of GP training places are empty. One in three GPs plans to retire in the next five years. This is all leading to a workforce time bomb and Mr Cameron has fuelled this with his past five years in charge of the NHS—with unpopular polices and cuts to frontline services, such as general practice.
5. End the dog eat dog competitive market in the NHS—Currently we see billions wasted on an unwanted healthcare market, where providers fight each other for contracts and NHS managers spend weeks on end refereeing and sorting this all out. No one has asked for this and the money saved could fund decent social care for all the older and vulnerable people in our society.
6. Make all NHS services available seven days a week—This will, however, cost billions. As a GP if I see a patient on a Saturday or a Sunday, I need the full range of services available to me in order to treat my patients effectively. I need a fully functioning hospital laboratory with blood collection services twice a day over the weekend. I need access to NHS physiotherapy for my patients with urgent musculoskeletal problems. I need access to health visitors to refer children needing their input. I need access to a fully functioning radiology department offering x-rays, CT scans, MRI scans, ultrasound, and other investigations. For those who say the patients can be seen Monday to Friday, I am afraid that won't work because more patients will be seen at weekends so capacity needs to increase to cater for them.
7. Beware of the unintended consequences—Increasing the NHS to a full seven day service will increase demand and this will increase cost. The NHS is already struggling financially, and Mr Cameron's extra £8bn was only plugging one small gap in the £30bn black hole opening up in the centre of the Department of Health. To stretch services further will lead to a poorer service in the coming years, and would lead the electorate to blame the government for a failing NHS—not something Mr Cameron will want running up to 2020. Mind you, he has already said he will be leaving Downing Street by then anyway.
A seven day NHS service is attractive to patients and attractive to politicians seeking votes. No other western health economy has managed to provide it, and with the NHS already struggling, many really doubt this government can do it properly. I hope it won't be imposed on an already beleaguered NHS staff, who are forced to provide the seven day service against their professional advice. Doctors are here for our patients—politicians are there for the votes.
Be careful of what you wish for, Mr Cameron and Mr Hunt. This one could come back and bite you very hard indeed.
David Wrigley is a GP in Carnforth, Lancashire. He is also a member of the BMA UK Council, and the co-author of the book NHS for Sale and NHS SOS. You can find him on Twitter @davidgwrigley.
Competing interests: I am a member of the BMA Council and the BMA General Practitioners Committee. I am co-author of the book NHS for Sale and NHS SOS.