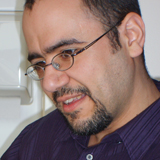 Letter to the education secretary:
Dear Nicky Morgan
Congratulations on being appointed education secretary. Following on from your predecessor will either turn out to be really easy, as you can't be as bad as all my teacher friends tell me he was, or will be very difficult if he has left everything in a bit of a mess for you. Good luck with that, but that isn't why I am writing to you.
I would normally find myself writing to, cursing, or ridiculing your cabinet colleague, Jeremy. The reason being is that I am a GP. Not a very fashionable profession these days, especially as up to a third of training places are unfilled and many GPs plan to retire early, or emigrate, or retrain as plumbers. I'm joking about the last one, although there is this scheme to assess patients' boilers. But I digress . . . 
The reason I am writing to you is to ask if you wouldn't mind opening my children's primary school on Saturdays and Sundays for routine education. Quite what routine education is, is anyone's guess, but I thought I would start bandying about that word too. You see, it would just be soooo convenient to have the school open on days that it seems I am expected to work, to provide routine care for my patients. Did you see what I did there?
I don't expect you will be able to pay the teachers any extra money, so I suggest that you simply unilaterally alter their contracts. About three months' notice should be sufficient. Alternatively, you sack a teacher or two, replace them with several teaching assistants of whatever educational standard you like, and then you would have more bodies on the ground to spread as thinly as you want. Simple really.
I'm sure that the prospect of working at the weekend will do wonders for your recruitment of the best graduates to do teaching courses. Who doesn't want to work at the weekend, providing care that can be given at any other time of the week? I'm also sure that this exciting prospect will convince many of your more experienced workers to hang on in there just a little bit longer in the job that they love; to work that little bit harder for no extra pay instead of retiring early. They would be mad not to.
The irony is that when I have to work at the weekend (if I can't find anyone to do it for me), I'll be seeing the children who are my patients who couldn't possibly come to see me in my afternoon surgery, which runs from 3:30 pm to 6:30 pm. Except, perhaps I won't, because they will be at weekend school. This hasn't really been well thought out, has it?
Samir Dawlatly is a GP partner at Jiggins Lane Surgery in Birmingham. He combines clinical practice with being a part time house husband and an interest in social media, as well as publishing poems, essays, and blogs. He can be found on Twitter as @sdawlatly.
I have read and understood BMJ policy on declaration of interests and declare the following interests: I am a member of the RCGP online working group on overdiagnosis.