• In the wake of the UK general election, Chris Ham, chief executive at the Kings Fund, writes about the challenges facing the newly elected Conservative government. He asks what route politicians will take to balance savings in the NHS without compromising patient safety? He cautions politicians to be realistic in the timescale needed to show the results of efficiency savings and asks that they don't leave "providers no option but to cut back on staff" to balance the books.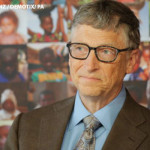 • Health being supported by private beneficiaries is welcomed as Anne Gulland reports on Bill Gates' recent announcement of a $75m (£50m; €67m) grant to fund six disease surveillance sites in poor countries. The aim of these sites is to identify and prevent the next big epidemic by providing staff and facilities to conduct research and respond to global health issues, such as those seen during the Ebola pandemic. Gates states his Foundation is responding to a lack of funding of other health organisations (namely the World Health Organisation) to avoid preventable deaths and disease.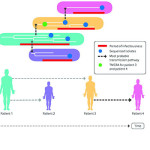 • If you don't know about the role of pathogen genomics in assessing disease transmission, then learn more in the latest State of the Art Review from The BMJ, with an amazing interactive infographic. The authors discuss whole genome sequencing of pathogens and how this enables transmission to be monitored and prevents spread during disease outbreaks.
• Margaret McCartney's latest column discusses the difficulty of fixing prescription supply problems for patients as a general practitioner when shortages occur. Having spent 5% of her last day on call trying to fix such issues, she calls for solutions to this universal problem that don't waste resources and, more importantly, avoid patient harm.
Emma Parish is the editorial registrar, The BMJ.