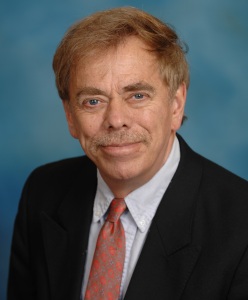 How would you know and what would it matter if the invisible disappeared? The self-described "invisible" are Canada's aboriginal women, and the "disappeared" are the 1189 aboriginal women and girls who have been murdered or gone missing since 1980—young aboriginal women being five times more likely to die as a result of violence than non-aboriginal women of the same age.
As to who knows and who cares, grieving families claim few take notice and most don't care. They cite Prime Minister Steven Harper as a case in point; although he made "safe streets and safe communities" and "putting victims first" top priorities, they do not seem to apply to aboriginals. When asked about the murdered and missing, many of them children, he told national television: "Um, to be honest it's not high on our radar"—as if to confirm they were literally "invisible."
These families hold similar views about the justice system. Police responsiveness across the country was awarded an average 2.8 out of 10, according to just released results of in-depth interviews with 110 of these families. Concurring with this is a recent report by the UN Office of the High Commissioner for Human Rights, which states that the "Canadian police and justice system have failed to effectively protect Aboriginal women, hold offenders to account, and ensure that victims get redress." It therefore accused Canada of "grave violation of human rights."
As to media coverage, aboriginal leadership cites quantitative and qualitative analyses showing that aboriginals receive three and a half times less coverage than white women, and reporting is "detached in tone and scant in detail" compared to intimate portraits of murdered or missing white women. CBC's recent launch of a database of photos of the murdered and missing women startled many Canadians—showing that a disturbing 25% of the victims are obviously younger than 20 years of age.
A slow withering: Helping to explain how aboriginal women have been marginalized to the point of "invisibility" is a series of federal policies that have withered away many of the threads that connect individuals—to a sense of self, to family, and to community. One means of gaining insight into this process is to consider the relatively uncommon term "deracination"—an evocative word that casts more than one shadow. It is variously described as to uproot, extirpate, to remove, or separate from a native environment or culture.
An early example of deracination is the federal government's Indian Residential School system (1880s-1996), an assimilation program with the explicit purpose (according to the prime minister's apology in parliament in 2008) to "remove and isolate children from the influence of their homes, families, traditions, and cultures"—that is, "to kill the Indian in the child." The rational for the schools was set out by John A MacDonald, Canada's first prime minister, who stated:
"When the school is on the reserve, the child lives with his parents who are savages; he is surrounded by savages, and, though he may read and write, his habits and training and mode of thought are Indian . . . he is simply a savage that can read and write."
With this racialized view in place, pervasive and systemic physical, sexual, and psychological abuse of children soon followed on—including medical and nutritional experiments, even the use of a makeshift electric chair. Trauma experienced by many of the 150 000 children rippled through families and communities, accumulating over generations, and manifest today as epidemic levels of suicide, substance abuse, fetal alcohol syndrome, violence, and incarceration.
Two other forms of deracination affected aboriginal women. The first is the well known forcible confinement of aboriginals to reservations, often a gruesome spectacle; it was achieved on the western plains, for example, by deliberate acts of genocide and starvation.
The second (which exacerbates the first) was the usurping of women's traditional leadership and social roles within tribes (especially in matrilineal societies) by colonial legislation (such as the Indian Act of 1876). For instance, if women married non-status men, they and their children lost their status, often resulting in loss of band membership and the right to remain in the community. This forced many to move to urban areas where they typically live at the margins: poor, transient, socially excluded, and sexually exploited. Between 1950 and 2015, aboriginal urbanization grew from 13% to 60%. One indicator of these grim events is that aboriginals now represent an astonishing 44% of the girls in youth custody.
Aboriginal women want an inquiry: Several obstacles stand in the way of Canada's First Nations effectively tackling the murdered and missing crisis and its root causes. The more than 600 aboriginal groups scattered across the country are located mainly in remote northern communities or in impoverished urban enclaves. First Nations do not have a strong political voice.
Another important obstacle is that for Mr Harper the murdered and missing do not represent a systemic, sociological problem. This contradicts the findings of more than 40 studies done since 1996. Indeed, research released last week by the University of British Colombia shows that a parent attending a residential school was a strong predictor of women and girls being assaulted later in life; it also showed that sexual abuse in childhood increased the probability of assault 10-fold.
Another obstacle is that Mr Harper seems prepared to go to unusual lengths to limit criticism of his position. For example, in 2012 Mr Harper defunded dozens of native women's health organizations that were critical of his government on disparities, violence against women, and underlying causes. He defunded the National Aboriginal Health Organization (NAHO), which was Canada's only organization dedicated to developing common health policies for all aboriginals. He cut all funding to the National Aboriginal Women's Association's national database, which tracks cases of missing and slain aboriginal women.
Reversing 50 years of non-partisan support for civil society, Mr Harper said, "If it's the case that we're spending on organizations that are doing things contrary to government policy, I think that is an inappropriate use of taxpayer's money and we'll look to eliminate it."
Nevertheless, aboriginal women are right to say that the way forward is to have a public national inquiry into the murdered and missing. It will help identify root causes, reveal gaps in basic services, create better coordination among police services and departments of justice, provide an opportunity for the grieving to have their stories told, and contribute to a greater public awareness of past injustices—especially those related to colonialism and racism. In other words, the way ahead is to make the invisible more visible, and increase public awareness so more people would know and more would care.
Chris​ Simms is a professor at Dalhousie University, School of Health Administration, Halifax, Canada; he spent many years living and working in Africa's health sector.
Competing interests: None declared.