• In a week in which the World Health Organization announces a drop in new cases of Ebola virus infection, Sophie Arie looks at lessons learnt during the recent epidemic and asks whether Ebola will be a game changer for vaccines—or a scare that will soon be forgotten.
It was during the Ebola epidemic that WHO officials agreed for the first time to support clinical trials of experimental Ebola drugs on the affected population. "Treatments and vaccines developed in laboratories more than a decade earlier that had been mothballed for lack of commercial interest were put through human safety trials and small scale efficacy trials at record speed," writes Arie.
So will this benefit other neglected infectious diseases, such as Marburg virus and West Nile fever? Arie reports that scientists "are desperate to capitalise on progress made during the Ebola outbreak by focusing on developing drugs for more than 10 other neglected infectious diseases that, like Ebola, they say, have the potential to spread far further and more quickly today than in the past, in large part because of increased population density and cheap air travel."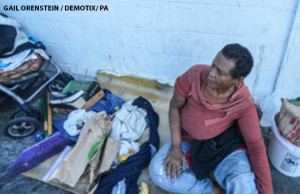 • Population density might be one of the things that our regular columnist David Loxterkamp is referring to when he talks about the social determinants of health in his latest despatch from New England. Loxterkamp, a family physician, writes about how it is now fashionable for US doctors to talk about the social determinants of health, and says that polls show that "access to healthy and affordable food, controlling drug misuse, and cleaning up the environment are seen as more important to people's health than high quality medical care."
But doctors, of course, are not city planners, so what, then, can they do about the social determinants of health. "Those of us in primary care are left with an urgent and ambitious research agenda and a mandate to expand our list of necessary colleagues and consultants to those well placed in the community, not just in the hospital," writes Loxterkamp.
Trevor Jackson is deputy editor, The BMJ.