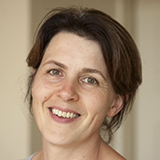 There are welcome signs that policy makers and NHS leaders are becoming more open to exploring how health professionals could work more collaboratively with patients as leaders—and support patients to be fully involved in their own care.
The NHS five year forward view rightly calls for a new relationship with patients, citizens, and communities, describing them as an "untapped resource" for the NHS. Many patient leaders are already working creatively with health professionals to improve health and wellbeing in their communities—offering a rich source of knowledge about local needs and skills in building relationships across diverse groups. The 29 vanguard sites will be developing the new care models outlined in the forward view. Each vanguard site and the fast followers—strong but unsuccessful applicants to be vanguard areas—will be expected to involve patient leaders, communities, and third sector partners in the formation and implementation of their plans.
The general direction of travel for a new kind of relationship is clear—and there is a growing excitement about the potential of this. But exactly how to make it happen is less clear.
For a start, there is a troubled history to contend with. The NHS patient and public involvement agenda has often been described as a "them and us," sometimes combative, relationship. It is also based on a paternalistic caregiver/care-receiver dynamic that has led to ingrained patterns of behaviour. Assumptions about the different roles of patients and healthcare professionals are embedded in our health and social care system and are hard to shift.
A clue as to how we might begin to change this is offered by Northwest London CLAHRC (a collaborative research improvement programme that aims to accelerate health research into patient care), who describe the changing role of patients as a shift from "users and choosers" of services to "makers and shapers" of services (Cornwall and Gaventa, in Renado et al 2014).
Achieving a more collaborative dynamic will require a change in the way that all of us work. The ability to adapt, communicate, and shift between roles will be important for all leaders who seek to establish a new, collaborative relationship that puts safety and quality at the heart of health and care in our communities.
At The King's Fund, we're keen to explore how we can support this new type of relationship. We seek to be a place where those with experience of, or the desire to learn more about, sharing leadership (such as patients, service users, commissioners, and providers) can step back and reflect.
Last year we began developing our patient leadership programme of work and purposefully set out to work alongside patient leaders. Through many conversations we developed a learning relationship with two patient leaders, Alison Cameron and Mark Doughty, who we are delighted to say have now joined us as associates to help us develop this area of work. We aimed to model shared leadership and to explore what could be learned about working in this way—understanding each other's perspectives better and finding enough trust to really push each other on what our shared experience might reveal about the wider system.
We discovered that we each held a set of assumptions about ourselves and each other that didn't always hold up to scrutiny. We found a new, emergent energy and lateral ideas about how to work well together. We found that when we insisted that we come as a pair—with either Alison or Mark joining a member of our leadership team—to work with organisations on patient leadership challenges or to speak at conferences, people always seemed interested in how we were working and curious about how they might do that themselves.
We have developed a new leadership programme that has grown out of this experience.
The leading collaboratively with patients and communities programme will provide a reflective space for pairs made up of one clinician or manager and one patient or community-based leader who will be working together on a shared leadership challenge. During the programme the pair will learn about how to lead this together. They will also benefit from learning from and sharing with other pairs on the programme. We hope it will be an exciting opportunity for participants to learn from peers across the country and to contribute to wider thinking about what a new relationship between the NHS, patients, and communities might look like.
Competing interests: None declared.
Allison Trimble is a senior leadership development consultant at The King's Fund with over 25 years of experience of working with communities and senior leaders in the health and social care sectors. She has a particular interest in facilitating relationships between the public sector, communities, patients, and third sector organisations to develop a more connected and integrated health and social care system.