The BMJ has reported a number of medical fraud cases in the US lately. An ophthalmologist in Florida who used to see 100 patients per day has been accused of making false diagnoses of serious eye disease and providing unnecessary treatments which he would then bill Medicare for. He is considered the top Medicare biller in the United States. Between 2004 and 2013 he billed Medicare for $190 million.
In the UK, researchers from the University of Birmingham have published a study in BMJ Open which looked at the debt medical students in the UK incur by the time of graduation. The BMJ reports that medical students have on average a debt burden between £64 000 and £82 000 pounds after graduation and that it would take around 30 years to repay their debt.
In Germany, the medical team of the renowned football club Bayern Munich has resigned allegedly due to damages to the trust that the club's management had in its doctors. Despite this incident, Hans-Wilhelm Müller-Wohlfahrt, who was the head of the club's medical team and is a highly respected doctor in Germany, will remain the doctor of the German national men's football team.
A study published in the Journal of Medical Ethics involved asking doctors in The Netherlands about decisions to withhold or withdraw treatments before death. The most common treatments withheld or withdrawn were artificial hydration/nutrition and medications. Lack of chance of improvement and the futility of prolonging treatment were the most common reasons given for forgoing treatment.
Like many other developing nations, Uganda has a substantial medical diaspora. A recent blog looks at how UK based Ugandan doctors are helping their native country tackle non-communicable diseases through partnerships and collaborations with UK based organisations and engagement with policy makers in Uganda.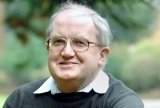 In his weekly round-up of leading general medical journals, Richard Lehman proposes the name "fatins" for a new potential type of cholesterol lowering drug called proprotein convertase subtilisin-kexin type 9 (PCSK9) , which have shown some preliminary yet promising results in trials published recently in the New England Journal of Medicine.
Tiago Villanueva is assistant editor, The BMJ.