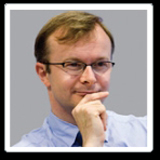 The intervention by former NHS England chief executive Sir David Nicholson in the election debate on the NHS exposes the chasm between manifesto rhetoric and funding reality.
Nicholson pointed out that the political parties are promising extra services while the Five Year Forward View from NHS England—on which the widely accepted additional funding need of £8 billion a year is based—makes hugely optimistic assumptions about efficiency savings simply to get the service repositioned for sustainability, without heroic promises about more and better care.
The Five Year Forward View provides three funding scenarios, the most optimistic of which is that the NHS gets the extra money to enable it to invest quickly in new care models, which in turn deliver efficiency gains worth between 2% and 3% each year.
The Conservatives and Liberal Democrats have promised to provide a real terms increase of £8 billion a year by 2020. But, for example, the Conservatives claim that this will fund seven days a week, 12 hours a day access to GPs; full seven day working in hospitals; and a substantial expansion of mental healthcare—as well as the reforms in the Five Year Forward View.
Labour has promised an annual £2.5 billion "time to care fund" for health and social care, to be paid for by its mansion tax, a levy on tobacco firms, and tackling tax avoidance. It is difficult to see how this could be in place any earlier than 2017-18, even if it succeeds in bringing in the money. Labour says the extra money would pay for 20 000 nurses, 3000 more midwives, 8000 GPs, GP appointments guaranteed within 48 hours, integration of the NHS and social care into "a single service to meet all of a person's health and care needs," and an expansion of mental health services.
For opponents of the private sector in the NHS, Labour's promise to cap the profits of companies providing clinical services will seem like a saving, but if it drives efficient providers out of the market it could end up costing the NHS.
Meanwhile, the combined deficit from trusts and foundation trusts for 2014-15 is expected to exceed £800 million, according to the NHS Trust Development Authority. NHS England has already allocated £1.1 billion in 2015-16 to give underfunded clinical commissioning groups a fairer share of the allocation.
Many of the savings already achieved by the NHS have been through holding down pay. Over the coming five years, all parts of the public sector will face the problem that the private sector economy is growing as the public sector continues to be sharply cut. The country will be unable to train, recruit, and retain the thousands more clinical staff promised if pay is uncompetitive. So the efficiency gains from pay during the last Parliament will not be repeated, and may well be eroded.
One of the biggest financial unknowns over the coming Parliament is the investment that will be needed to make seven day hospital working a reality across the NHS. Research for NHS England indicates that delivering urgent and emergency inpatient care round the clock is likely to add to at least some hospitals' costs. However, there may be savings from reducing length of stay, and investment in service reconfiguration should support long term productivity gains through seven day working. As so often is the case, stronger hospitals could benefit while the weaker ones could see this drive for consistent clinical quality push them further towards unsustainability. Either way, upfront investment is needed.
Politicians like to portray themselves as solving the health service's financial problems. The truth is that short term political expediency and a near universal refusal to be honest with the public about the difficult choices to be made is perpetuating the cycle of investment in failure. Financially unviable, poor quality services need to be closed or taken over by another provider, and investment shifted to sustainable, high quality care and expanded primary and community services. But as long as political parties put a premium on "protecting services" the cycle will not be broken.
The NHS does not need detailed prescriptions from political parties; it needs a government to provide solid financial foundations and to have the courage to talk to the public about the potential for change, what could be achieved, and what needs to happen to get us there.
Richard Vize is a journalist and communications consultant specialising in health and local government. He was the editor of the HSJ 2007-2010.
Competing interests: None declared.