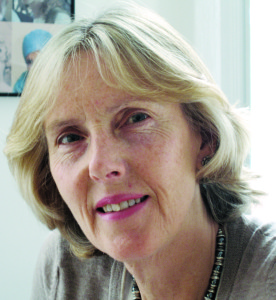 The conference circuit is buzzing. If you are not physically caught up in the whirl there are plenty of colourful twitter feeds to follow—last week's #EvidenceLive for example. Next week #Quality2015 will be a hot hashtag as around 3000 or so delegates will gather at this year's International Forum on Quality and Safety in Healthcare at London ExCel. Among the throng will be a small but doughty team of patients and carers, for this year's conference has taken the "Patients Included" call seriously and is holding a "Big Debate" on the motion "The patient knows best."
The "Patients Included" campaign was started three years ago by Lucien Engelen, director of the Reshape and Innovation Center at Radboud University Nijmegan in the Netherlands. It aims to push organisers of health conferences to invite patients to the meetings they hold to discuss issues which affect them, and ensure they play an active part in them.
To encourage this Engelen trademarked an eye catching logo (you can can see it on this link) which conference organisers can use for self accreditation. He and others have also mooted the idea of star ratings, recognising that there is no "one size fits all" approach.
The campaign is gaining momentum. The call to include patients has reached the ears of many if, by no means all, conferences organisers. Some are already working closely and constructively with patients organisations.
The challenge, of course, is to avoid tokenism and achieve authentic patient participation, which embodies partnership and yields dividends for all. The difficulty of realising the spirit as opposed to the letter of "Patients Included" is illustrated in a recent article by two patients who regularly play an active part in conferences. Reflecting on their experience they raise a provocative question: "In the circus of healthcare conferences how can we make patients the ringmasters and not the monkeys."
While conference organisers ponder the upsides, downsides, logistics, and costs of making their meetings "Patients Included," patients are already taking to Twitter to praise those which include them and castigate those who don't. Currently an international group of patients, including members of The BMJ's patient panel, are putting the final touches to a Global Patients Charter for "Patients Included." It includes five key criteria that conferences should meet to "earn" a patients included certificate. They can be viewed now, and will be launched formally on 1 May at #PatientsIncluded.
The group's Google hangout discussions have made it clear that in a collective move for medical conferences to include patients—which they are strongly advocating for, patients should not be exploited. They have also exchanged views on what "real participation" looks like. Which patients should be there and how many? What is best practice for ensuring virtual as well as physical access to conferences? How far should the "Patients Included" campaign extend? Is this something for all medical meetings, not just big conferences?
One point they firmly agree on is that patient delegates are different to other delegates and their participation in meetings must be funded. Unlike health professionals few are backed by organisations who can pay the (often high) conference fees. They are also adamant that patient involvement should extend to participation in conference steering committees so they can play a part in selecting themes, make up of sessions, and who speaks at them.
At next week's Quality forum patient panel members will attend plenaries and parallel sessions, participate as speakers in the "big debate," join a committee meeting to discuss the 2016 forum, and take to the floor at a dedicated and open Patients session.
Their views on the work they have heard about and their experience of being patient delegates will be illuminating. The session will be recorded and together with responses from delegates to a questionnaire which will be circulated, help spur further debate. Neither conference organisers, health professionals, nor patients have a monopoly of wisdom here. The quest to realise the potential of "Patients Included" must be a collective one.
Tessa Richards is senior editor/patient partnership, The BMJ.