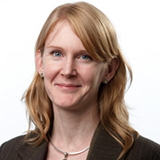 If a patient produced a machete during a consultation, reminding you of your duty of confidentiality as he calmly placed it in the sharps bin, what would you do?
Professional dilemmas such as this and many others were explored at this year's BMA forensic medicine conference on medical ethics and the criminal justice system. Aimed at medical professionals working in environments such as prisons, detention centres, police custody suites, forensic psychiatry units, and sexual assault referral centres, the conference provided a fascinating insight into the world of forensic medicine and the ethical challenges it presents.
Ian Wall, academic dean of the Faculty of Forensic and Legal Medicine started the day by describing the role of forensic physicians (formerly known as forensic medical examiners or police surgeons). As well as providing appropriate care and treatment they have a forensic role, responsible for obtaining forensic samples, documenting injuries, and presenting evidence in court. They may be asked to determine if someone is fit to be detained and interviewed, or to carry out intimate searches for drugs or weapons. They also play a key role in the safeguarding of children and young people who are vulnerable to abuse or exploitation.
The ethical obligations of forensic physicians are no different to those of any doctor, we were told by Julian Sheather, BMA deputy head of ethics. But there are particular challenges to meeting those obligations: the forensic physician's dual obligation to the patient and the criminal justice system, institutional problems (particularly in a "closed" institution such as a prison), and the particular needs of the patient population.
The dual obligation dilemma that exists for forensic physicians was brought to life when Rachael Pickering, co-chair of the BMA forensic medicine committee (FMC) shared her experiences of working as a prison doctor. Pickering described how a decision to move a violent prisoner from the segregation unit to the healthcare unit for observation following a head injury had been heavily challenged by prison staff. She stood by her clinical decision despite intense pressure to return the patient, who was later found to have a significant head injury.
In another case Pickering had to decide whether or not to send a highly dangerous prisoner to hospital for treatment. In doing so she had to take into account not only clinical factors, but also the significant security risk of transferring the patient, the resources this would use, and the safety of both the public and the patient.
Noticeable in both scenarios was her telephone call to a colleague, to talk through the cases and to seek professional support. It was apparent that this must be a vital tool for doctors working in quite isolated professional settings for whom there may, as explained earlier in the day by Sheather, be institutional constraints that put pressure on them not to exercise their duties.
I always knew that forensic physicians must face a tough job, seeing the most challenging of patients in pressurised and difficult situations. Having heard about the real-life experiences of these doctors I left the conference with an even greater respect for them and the job they do.
Competing interests: "I have read and understood BMJ policy on declaration of interests and declare the following interests: I am employed as a medicolegal adviser by the Medical Protection Society."
Marika Davies is a freelance journalist and medicolegal adviser at the Medical Protection Society.