• Health campaigners have condemned tax breaks on alcohol announced by the UK government. Ian Gilmore, chair of the Alcohol Health Alliance UK, calls this move "thoroughly shameful," given the burden of alcohol related harm and hospital attendances the NHS handles each year.
• In line with the US Institute of Medicine report "Dying in America," Aaron Stupple identifies clinician-patient interaction as a focal point to improve care at the end of life. Read more here about his suggestion for coupling communication skills training with the mandatory advanced cardiovascular support (ACLS) training for all healthcare providers.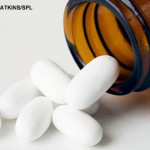 • Choosing the appropriate non-steroidal anti-inflammatory drug (NSAID) for pain in osteoarthritis might become easier with guidelines that consider the drugs' risk of gastrointestinal and cardiovascular side effects. You may read the recommendations in brief here. The consensus statement was developed by a multidisciplinary group of clinicians and has been published in BioMed Central Medicine.
• A comprehensive geriatric assessment forms the backbone of care for older people. However, a busy emergency department or acute care wards rarely offer time to conduct a thorough assessment. In a practice article in The BMJ today, Kurrle and colleagues lay out essential elements of a quick geriatric assessment. Make sure you see the accompanying videos demonstrating history taking and physical examination in a patient.
• The Medical Research Council (MRC) has issued new guidance for process evaluation in trials of complex interventions. Process evaluations are essential to examine implementation of interventions, understand the mechanism of impact, and improve interventions. In a research methods and reporting paper, Moore and colleagues present practical recommendations to use the MRC framework in planning, conducting, and reporting process evaluations in public health and health services research.
Anita Jain is assistant editor, The BMJ.