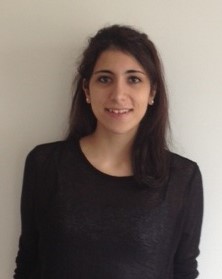 The literary world is grieving the death of author Sir Terry Pratchett, who was knighted for his services to literature and who has sold more than 65 million books. The Alzheimer's community is grieving the loss of a patron of Alzheimer's Research UK and an important public figure in raising awareness of the disease. It is for neither of these noteworthy causes that I have best known of his work.
Sir Pratchett was also an advocate for the right to die. His reflections on the subject of assisted suicide, or assisted death as he preferred to call it, were broadcast in the 2011 documentary Terry Pratchett: Choosing to Die.
The documentary features Sir Pratchett as he accompanies a British man with motor neurone disease to the Swiss Dignitas clinic for an assisted death. Sir Pratchett expressed concern that for the many British people who, like himself, would consider an assisted death upon deterioration of illness, this would need to happen far sooner than necessary, or sooner than they may wish, in order for them to be sufficiently fit to make the journey abroad. In the final scene of the documentary, the man and his wife sit on a couch in a private room in Dignitas, split his favourite chocolate, before ending his life with a lethal barbiturate dose. I remember it as moving, peaceful, comfortable, and dignified.
By its very nature the documentary was controversial, and it was the subject of widespread criticism from pro-life and Christian organisations who called it pro-suicide propaganda, devaluing the sanctity of life. "What about the dignity of life," Sir Terry Pratchett had countered.
The importance of the documentary derives from it being the first time that many people were able to see what an assisted death might in fact entail and look like in practice. Regardless of one's opinion on the matter, it was an important step towards encouraging informed discussion on assisted dying, helping the public to develop their views.
When addressing the question of how to die well, at the 2010 Richard Dimbleby lecture at the Royal College of Physicians, Pratchett stated that: "I would live my life as ever to the full and die, before the disease mounted its last attack, in my own home, in a chair on the lawn, with a brandy in my hand to wash down whatever modern version of the 'Brompton cocktail' some helpful medic could supply. And with Thomas Tallis on my iPod, I would shake hands with Death."
As Sir Terry Pratchett has passed away aged 66 after an eight year battle with Alzheimer's disease, I will remember him for changing our perceptions of death, and for standing up for the right to die. Sir Pratchett explained, "because if I knew that I could die at any time I wanted, then suddenly every day would be as precious as a million pounds. If I knew that I could die, I would live. My life, my death, my choice."
Julia Pakpoor is a BMJ Clegg Scholar and final year medical student at the University of Oxford.