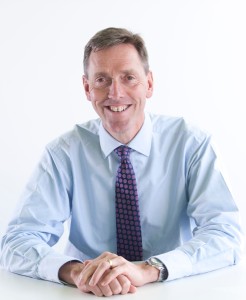 I'm proud to be working among a group of GPs in east London who, against all the odds, are delivering a remarkable level of clinical performance.
Ninety two per cent of our patients with cardiovascular disease have their blood pressure controlled, despite our practice serving one of the most socio-economically and ethnically diverse communities in the country. Ninety per cent of children are immunised at 2 years of age, despite more than a third of the whole population in Newham changing every year. And most of the patients at high risk of hospital admission have completed care plans, despite inadequate premises, and massive problems with recruiting and retaining GPs and practice nurses.
Yes, I'm proud, but sometimes it feels like a hollow kind of pride.
General practice in east London is no different from most parts of the NHS; we're playing the percentage game and we're playing it well. And in that respect, according to the Guardian's sports writer Barney Ronay, we are little different from modern footballers.
Quoting an Arsenal talent scout, Ronay claims that players are well aware of the way that their clubs use data, and how careers can rise and fall on such numbers. As a result, he says, they will often take fewer risks than they used to, refuse to engage in battles they might lose, and go for the easy option. Football, Ronay claims, "is changing the way it is played, lassoed with a restrictive self-awareness." That is why exceptional players stand out: they do okay on the stats, but they do it with a class that can't be measured. "The way Rooney angles his body to send a goal keeper the wrong way . . . or Agüero, who has a stillness about him, pausing for a millisecond to perfect his stride, adjust his angle to the ball, gilding the moment, making it perfect." They are the artists of their profession.
So where are the artists of the medical profession? Is medicine changing the way it is played, also lassoed with a restrictive self-awareness? How easy is it to do both the basics and to show your class as a clinical artist?
It feels like it is increasingly difficult to both satisfy the demands of the system and to meet the more complex needs of patients. Every minute spent filling in a disease template is a minute that I can't spend using my expertise to help a patient* who was both the subject and a perpetrator of physical abuse, who has drowned her pain in cheap whiskey, and who now wants my help to start afresh. Every minute spent claiming fees for checking the health of healthy people is a minute that I can't spend working with another patient whose diabetes is out of control, and who chooses to walk past the East Ham vegetable market to get to the Golden Fried Chicken shop twice a day for his meals.
Where are the Rooneys and Agüeros in medicine? It's time to stand up and be counted. Or rather, not counted, if you know what I mean.
*These two patient anecdotes are not based on any individual patients.
Martin Marshall is a GP in Newham, east London, and professor of healthcare improvement at UCL. He is passionate about general practice and about making health services research more useful to clinicians and managers.
I have read and understood BMJ policy on declaration of interests and declare the following interests: None.